Category: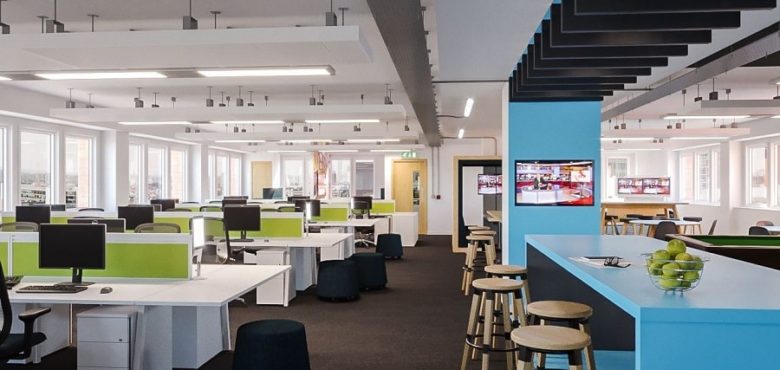 5 Key Factors to Consider for Your New Office
Are you exploring new business addresses? You might be considering either renting or buying a new office for your company. This is a big decision and there are a lot of factors to keep in mind. Here are the key variables that we recommend you do consider when choosing a property like this for your company.
The Parking Lot
First, you should think about the parking lot of your business office. Believe it or not, this is a key consideration because it's something that is going to matter to your clients as well as your employees. When people visit your business, they want to know that their car is going to be safe and secure. You need to guarantee this and that's why it's not recommended that you invest in a property that doesn't provide parking. If you are worried about the state of your parking lot, you can renovate it with surfaces such as Keflatwork.com.
Security Standards
Next, let's think in terms of security. It's absolutely vital that your business property does have the right level of security. You might assume that the biggest threat to your business these days is a hack and that might be true. However, that doesn't mean that your business is safe from a more traditional break-in. It could still happen and that's why you want to make sure that any property you invest in does have CCTV systems or the option to set them up for yourself. Lighting will also be useful for keeping your business protected through the night. You can learn more about office security on Inc.com.
Renting Out Space
One possibility that you might want to consider is whether to rent out space in your property. The benefit of renting out space is that it means that you can add an additional income to your business model and this is always going to be incredibly useful. It ensures that you have an additional cushion of capital that you can fall back on. You would be amazed at how many businesses do this, particularly when they downsize. Rather than moving to a smaller property, they simply utilize the space that they have available in a different way.
Be aware that if you are renting out your office space, you will need to ensure that you get permission from the landlord to do this. More often than not, they will allow you to proceed but will demand a slice of the profits that you take on.
Location, Location, Location
You definitely need to think carefully about the location of your new business property. It's important that you do have a solid infrastructure around the office address with strong transport links. If this isn't the case then you are going to struggle to gain the attention that you need from both clients and employees. Very few of the best employees are going to be willing to travel hundreds of miles out of their way to go to work, particularly if they're going to be stuck in traffic for hours. This is something to keep in mind if you  find a business property at a price that seems too good to be true and it's in the middle of nowhere.
You might also want to think about whether you will be relying on foot traffic in your business model. If the answer is a resounding yes, then it's always going to be worth paying a little more for a central city location.
Connectivity
Finally, you should definitely think about the issue of connectivity. Before you even think about agreeing to lease or purchase a business property, you definitely need to make sure that it has the right connections in place. Specifically, you need to think about if there is both 4G and fibreoptic broadband. While 5G is still far enough on the horizon that you don't need to worry about this, the other two are going to be essential. If there isn't this level of connectivity then your business will already be at a disadvantage and that's the last thing you want.
Clients will notice if you are trying to run a company with a slow internet connection and they won't take kindly to it at all. Particularly if it slows your turnaround to a crawl.
We hope this helps you understand some of the key factors that you do need to keep in mind when you are choosing your business office. If you make the right decisions here, you'll be able to guarantee that your business property does provide the key benefits that you require.