Category: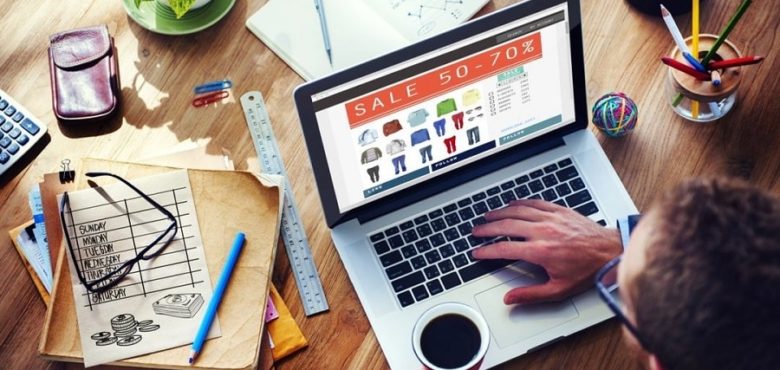 4 Essentials for Anyone Looking to Start an eCommerce Business
Anyone looking to start an eCommerce business should take note of these four essentials. First and foremost, you need a great product that fills a need in the market. Next, you'll need a website that is both user-friendly and looks professional. You'll also need to invest in marketing and SEO so that potential customers can find your site. Finally, make sure you have the necessary infrastructure to handle orders and payments. If you focus on these four essentials, you'll be well on your way to launching a successful eCommerce business!
#1: Build an Efficient Website
A website is the most critical aspect of your business. It needs to be visually appealing as this will be the first thing that potential customers see. It should also be easy to navigate so that users can find what they are looking for without any difficulty. Furthermore, your website should be optimized for search engines so that people can easily find it when they are searching for products or services that you offer. You can also invest in SEO so that Google bots can start ranking your website, and do some research if you're wondering What is Bot Traffic? Building an efficient website can be a daunting task, but plenty of resources are available to help you get started. If you need some inspiration, look at some of the most popular eCommerce websites and see what makes them successful. You can also hire a web designer to help you create a professional-looking site.
#2: Invest in Marketing and SEO
Once you have your website up and running, you need to drive traffic to it. The best way to do this is by investing in marketing and SEO. You can use paid advertising to reach a wider audience or invest in content marketing to attract organic traffic. Whichever method you choose, make sure that you track your results to see what is working and what needs to be improved. Marketing and SEO can be costly, but they are essential investments if you want to succeed in the eCommerce world. With the right strategies in place, you can see a significant return on your investment and start generating sales for your business.
Bear in mind that as you market your business on social media or elsewhere you should be sure to shorten URLs as necessary to make things easier for your audience. Using the best URL shortener helps to keep things neat. Some product URLs can be very long and this can deter a click-through. By making the link smaller and more attractive you are likely to get more clicks.
#3: Have a Great Product
No matter how good your website is or how well you market your business, it won't be successful if you don't have a great product. Take some time to research your target market and find out what they are looking for. Then, create a product that meets their needs and exceeds their expectations. Remember, people are more likely to buy from businesses that offer high-quality products at fair prices. If you can provide this, you'll be well on your way to building a successful eCommerce business.
#4: Put the Necessary Infrastructure in Place
Finally, you need to ensure that you have the necessary infrastructure to support your business. This includes a payment gateway, order management system, and customer service team. These are essential for any eCommerce business, so be sure to put them in place before you start taking orders. With the proper infrastructure in place, you can provide an excellent experience for your customers and keep them coming back for more.
#Bonus Tip: Ensure your Customers are a Priority 
It's important to remember that your customers are the lifeblood of your eCommerce business. Whether they purchase products from you or leave positive feedback, they play a critical role in helping your business succeed. As such, it is essential to always put their needs and wants first. Offer stellar customer service, respond quickly to inquiries and complaints, and go the extra mile to ensure that your customers are happy with their purchases. This can be difficult for most businesses to achieve; therefore, most use a PR agency such as Impact PR, which can help create the right image and build a great customer experience. With a focus on your customers' needs, you can build a loyal customer base and, in turn, build a highly successful eCommerce business.
If you focus on these four essentials, you'll be well on your way to launching a successful eCommerce business! By following these tips, you can set your business up for success from the very beginning. So what are you waiting for?