Category: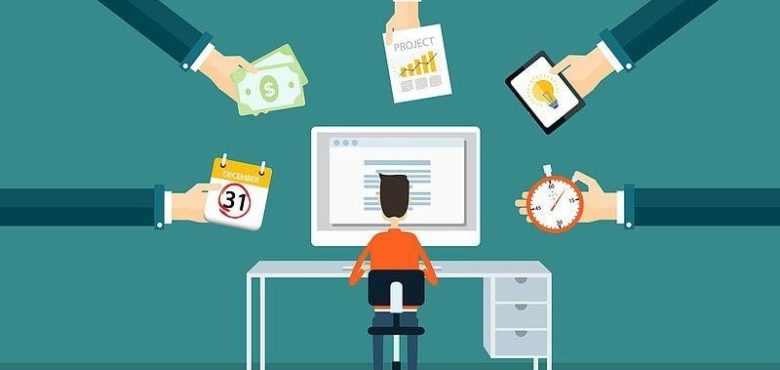 Essentials You Must Do as a Modern Freelancer
Becoming a freelancer these days is becoming a more popular avenue for a lot of people. There are so many things that work differently when freelancing though, and this is worth bearing in mind. A lot of people think they want to be a freelancer, but then they discover that being self-employed is not everything they thought it was. This is something you have to make sure you sort out as soon as you can before making the decision.
If you want to become a modern freelancer, you will be in a position where you will be able to take control of your professional destiny, but there is also a lot of work involved as well. You need to protect yourself and your livelihood, and make sure you get the best outcome for yourself. So, here are some of the absolute essentials when you are a modern freelancer.
Make Sure You Have Multiple Clients
When you freelance, it is essential that you aren't putting all of your eggs in one basket. When you do this, you are leaving yourself open to issues if the business goes under or you encounter problems with them. The best thing you can do is to have a pool of multiple clients that you have working relationships with. That way, should anything go wrong with one of them you have others to fall back on. Forget those once in a blue moon clients because they can be a nightmare. Instead, make sure you have a handful of regular clients to choose from who are going to help you form the best career you can.
Always Get a Contract
Always make sure you get a contract drawn up for any job or project you might undertake these days. There are a lot of things that have to happen in order for you to make sure you get the right contract. All freelancers should use a contract because then you have a legally binding document that protects you professionally. This is a good way of determining whether or not a business is reliable and a good choice for working with. The right contract can make all the difference these days, so make sure you work on it as best you can.
Chase up Invoices
When you are working for yourself, you're going to have to invoice companies when you do work for them. This can be a trying experience, especially when you get problems like companies paying you late and things like that. The best way of working toward improving this is to chase up invoices. Always make sure you submit them at the same time every week or month. Then send a follow-up email if you've not received payment for a couple of days. This is very important to make sure you are getting paid as and when you should be.
Don't Spread Yourself Too Thin
There are a lot of exciting developments that can happen when it comes to developing the perfect freelancing career. And early on a lot of people will take on as much work as they can in order to attract interest and bring in more money. Though this sounds great, it can actually be counterproductive and make things worse. Spreading yourself too thin means you aren't giving anybody your best work or attention, and this can affect quality. You have to be serious about the fact that freelancing is hard work, and quality is the best way of making a good impression.
Sort Your Own Taxes Out
There are a lot of things you need to sort out that play a role in developing your freelance career. One of the most essential things is trying to sort out your tax as soon as you possibly can. There are a lot of things that play a part in the process of helping the business grow, and tax is a necessity. The problem is, this can be a massive distraction, and it can often be very difficult to do this properly. This is why the best idea might be to get in touch with an accountant and get them to take care of your tax and finance affair for you.
As you can see, these are a few of the essentials you need to keep in mind as a freelancer in 2018. There are so many other things to bear in mind as well, but these can definitely go a long way toward helping you get the best possible outcome. Consider what it takes to boost your career prospects, and think about these important factors; they are key to taking your freelancing career forward.