Category: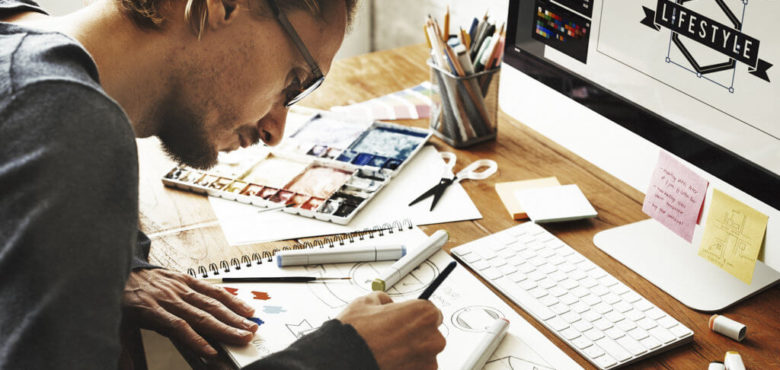 How to Create a Graphic Design Brief
Good design can transform your business brand. In a world that is predominantly visual, your design has to stand out.
When working with a graphic designer, you need to be clear about your expectations. Designers aren't mind readers and a poor brief can be a waste of time and resources if the designs aren't suitable.
Follow our guide to learn how to create a great graphic design brief.
What Does a Graphic Design Brief Include?
The graphic design brief is similar to a statement of work template and contains all the background information a designer needs to fulfill the brief.
Many people make the mistake of thinking they need to provide detailed instructions on visuals, but this isn't the basis of a good design brief. Your brief needs to be much broader.
It should include information about your business goals and the objective of the design.
List Your Project Specifications
Let the designer know the specifics of what you want. What formats and sizes do you need? Are they to be based on existing designs and style guides or are you starting from scratch.
The more details you can provide at this stage, the less chance there is that there will be a misunderstanding.
Describe Your Target Audience
In order to create the right visual style, the designer will need to know the target audience of your brand. If you have any existing buyer personas, these are very helpful. Again, give any information that you can regarding the age and background of your target market, what their purchase habits are and why your brand fits with them.
Give Them a Background to Your Business
The designer will need to know the type of business they are producing work for. Give them a detailed overview of your company, its history, and its products. What tone of voice do you use with your customers.
Budgets
This can be a difficult area to pin down. If you haven't had much experience in commissioning graphic design, you might not know how much to budget. Be clear about how much money you have for the project. A good designer will be able to tell you if your budget is unrealistic and provide an estimate on how much it will actually take to complete the project or what elements can be achieved.
Deadline
Always include a deadline for the completion of the work. Don't just pick an arbitrary date. Consider carefully the scope of the project and set a deadline that is achievable. Again, if you aren't sure what would be a realistic deadline, ask the designer how long it would take them.
Giving short deadlines can affect the quality of the results if the designer is forced to rush their work and cut corners.
Conclusion
A detailed design brief can be the difference between good design and great design. People often get bogged down in thinking that they have to tell a graphic designer exactly what to design when a good graphic designer will be able to take the information you gave them and create great designs for you.