Category: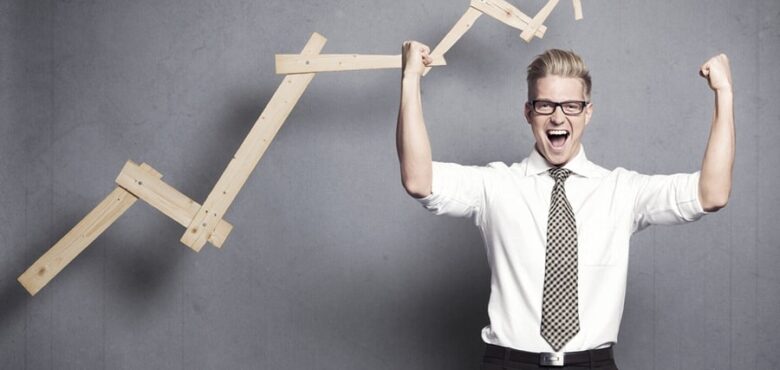 Your Brand: Be Loud and Proud
Your business is your baby. You have built it from the ground up, spent months, late hours, and even sacrificed weekends and public holidays to achieve your dream. That's a phenomenal accomplishment. It's something to be proud of.
But, how do you show this pride? Do you downplay it at local business gatherings? When others ask you what you do, do you shrug your shoulders and say "a little this and that"? Being humble is admirable, but it does nothing to build your brand.
The Perfect Logo and Slogan
Your company brand. It's the mark you leave on the public, the first impression. But will your logo and slogan leave a lasting impression? Does your logo define your company's personality? What does it mean, and will the public get the same meaning when they see it? Your slogan, is it aimed at your target market? Many start-up companies choose their logos and slogans because of sentimental value or because it looks cool. But does it bring any value to your company and what you want to achieve? It doesn't help if you're a coffee distributor, but your logo is a crane with three birds flying in the background. How will your potential clients (coffee lovers) ever link this image to your business? But if you change your logo a bit, it can all change. The same logo loses the birds and makes the crane lift a monster-sized coffee mug up with coffee spilling out. It's still a bit out there, but if you add your logo "Moving Monster Coffee To You," your clients will start to connect the dots. It is never too late to change your logo and slogan if you see that the current ones are not positioned to promote your products and business.
Movable Marketing And Brand Awareness
Everything in your business is public advertising. All your workers, associates, agents (whichever name they go by) are walking talking advertising boards. What are they wearing? Uniforms or even just company shirts might seem like school discipline being played here. But going back to your school years, how did everyone know which kids are attending which school during school events? They look at the uniforms – the logo or slogan. The school brand is at play. And if they played well, who got the glory? Yes, there might be the star player who got to shine, but in the papers and the gloating that goes around is all spoken in the winning school's name. Suppose your associates walk around proudly wearing your company shirts and even masks with your company logo. In that case, you make the public more aware of your company. If you have company vehicles driving around, be it standard sedans or trucks, are they branded with your company's logo and slogan? There is nothing worse than wasted advertising space – ask any editor. Its money flushed down the drain. If your vehicles on the road are already branded, make sure that the cars themselves portray the correct image you want the public to have about your company and brand. Are they rusty, chipped windscreens, or scratched? What does the inside look like? Filled with takeaway wrappers and cups? Or was it more than a year ago that they got a wash? Public image can also tarnish your brand. All aspects of your company representation must be on point. Do you have the correct vehicles doing the job for your company? If you're in construction, is the weight capacity adequate for your current truck to handle the type of contracts you are aiming for? If you are not sure, learn more from dealerships or even Google.
Virtual Awareness
If your business operates remotely, virtual meetings, conference calls, and video calls are being made. This is the perfect opportunity for potential clients, current clients, or other public figures with whom you are meeting to see your company logo and slogan. This all contributes to your brand awareness. What is the background when you and your associates do these virtual meetings? Create a virtual background based on your brand. Your website, how loud is it? Does it only have the basic functions at best? Is your excuse for neglecting the doors that the cyberworld can open for you that you want to keep everything local? Thinking small caused the quick deaths of a lot of highly potential companies. Bigger companies with bigger thinking and vision ate them up and didn't even think about spitting them out. Digital marketing is on everyone's radar, from enterprises like Apple to small companies. But it's all about your aggression and approach to the same strategy that will make a difference. A basic website with two or three social media sites will not cut it. It's not loud enough. Go big! Bloggers, influencers, Google Ads, Youtube videos, co-sponsorships, and many more opportunities and options are right there at your disposal. If you are unsure how to make your splash in the Cybernet, outsourcing assistance does not make you look weak. SEO companies and digital marketing agencies are skilled professionals who make a living, putting companies like yours on the road to virtual success.
Local Benefits
Even though you have to have a big vision, do not forget your roots. Establishing brand awareness locally is just as vital as going digital. Participating in charitable and local entertainment events is the perfect opportunity to build brand trust with those closest to you. Seize the opportunity to do these events loud and proud. Don't just push a donation in their hands. Get in on the action. Help with the packing of food parcels or the distribution of them. Put up a few banners during the entertainment events or even do a competition. Do all these things while wearing your company shirts and masks. Get your brand up everywhere. Take pictures and videos and put them on your social media pages. You are now also building on your brand trust.
Be loud, be proud of your company and its brand. Strive to shake up your industry in such a way that your brand becomes correlated with it.