Category: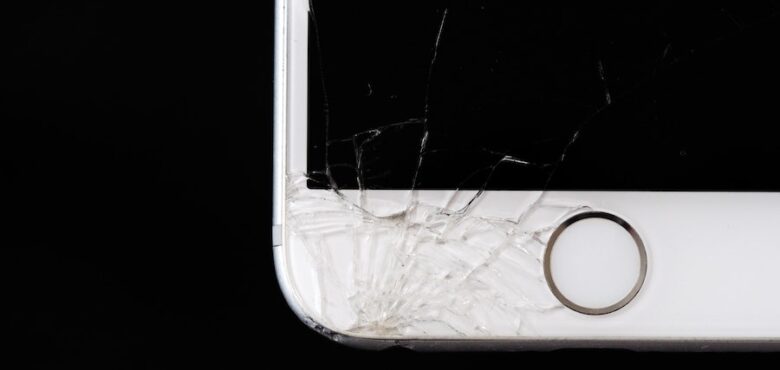 Cracked Phone? Here's What to Do!
There is nothing worse than having a cracked phone screen when you are trying to work from home or contact friends. Knowing how to fix a cracked phone screen has been the subject of many internet searches, which is why you'll always see videos available with how to fix it on Facebook and YouTube.
Whether your phone slipped out of your hands and hit the floor or it slipped out of your pocket when standing up to move, a crack in your phone screen is a huge inconvenience! You can find smart phone repair services pretty much anywhere you live these days and if you find the right one, your screen will be back to normal in no time at all. It doesn't matter if the display still works; it's still a pain that you have to have a broken phone! So, here's what to do when you crack the screen of your phone.
Speak to your insurer. If your phone is still within its warranty you won't have to do this but calling your insurer is a smart idea. They will have their own rules and conditions as to whether they can fix the phone for you. Arranging a fix should be really easy and if you just have to wait it out for a few days, it's not so bad – though it'll feel like it when you're without your phone for a while!
Use an older phone. If you have a spare phone, use that rather than running your thumb over a splintered screen. You need to not bleed all over the place, and an old phone will help you out and give you something to keep using while you wait for a fix. You need to make calls and send messages and you should be able to do that without pain and blood.
Add a phone screen protector.

If the crack is just a hairline one, then add a screen protector over the top so that you can keep using it and prevent the crack from spreading further. You should only do this as a temporary measure, however, as it won't last forever. 

Google the answer. Sometimes you can fix a cracked screen yourself. There are plenty of packs out there that you can order and fix your phone yourself. You can use resin kits and the same ingredients that it takes to fix a windscreen for the phone, too. The internet often has everything that you need to make your cracked screen a thing of the past. If you need a video tutorial, then use YouTube.
You don't have to live with a cracked phone screen, nor do you have to live with a cracked phone case. Make sure that you protect the phone in its entirety and not just the screen! It'll make all the difference, and if you don't have insurance yet then now is not the time to wait. Get your phone covered for everything and you don't have to worry about it.