Category: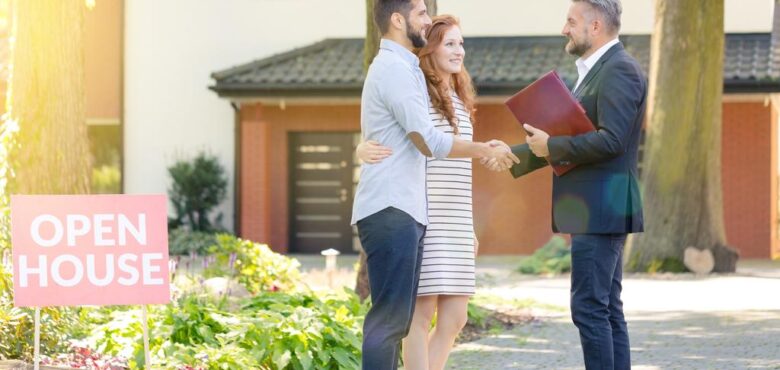 Coping With The Tough Buyer's Market For Your First Property
It's no secret that a housing crisis is on the cards. The pandemic has been largely to blame, with demand for properties rising, as well as house prices. 
In periods like this, it's first-time buyers who can suffer. From not having the necessary down payment to secure a good mortgage deal, to being outbid by more experienced buyers, there is a lot that can impact your success when buying a property.
Need a little hand to help you get on the ladder? Take a look at the following advice for coping with the tough buyer's market as a first-time buyer.
Put Yourself in the Best Possible Financial Situation
To help you get an offer accepted on a property, you need to make sure your finances are in the best shape possible. A key tip for finding your first property is to know exactly how much you can borrow. This will help you establish how high you can go with your offer, and will help rule out properties outside of your budget.
You'll need to be in a position to make an offer quickly. So make sure you're good to go by the time you start viewing properties. 
Consult With a Real Estate Agent You Can Trust
Properties are harder to buy than tickets to the hottest gig in town! Some are taken before they're even listed publicly, while others spark a big bidding war. Making contact with a real estate company you can trust to inform you of newly released properties can help you see what's out there, helping you get ahead of others. https://www.callthewalls.com/ can help you find a property in your desired area, helping you find your dream home. Your realtor will be able to help you with your search, and advise you on the finance needed to help you secure a winning offer.
Make Yourself an Attractive Buyer
How can you make yourself a more attractive buyer? Getting your finances in order is a great start, as you'll need to move quickly once you put an offer in. 
One thing that works in your favor as a first-time buyer is the lack of chain. If a seller is looking for a quick sale, explaining your no-chain circumstances could appeal more than someone who has to sell their home first. 
Don't Use Disappointment as a Reason to Settle
Buying a house is a bit of a rollercoaster, with a lot of highs and lows. If you're feeling the sting from not being able to find a property you like, don't use it as an excuse to settle for a property you're unsure of. Take your time and, if you need to, take a break and regroup – you will get there in the end.
First-time buyers have a lot of barriers stopping them from getting on the property ladder, but if you persevere, you can make it happen. Make yourself an attractive buyer and get ahead of the game to help you find your first property.