Category: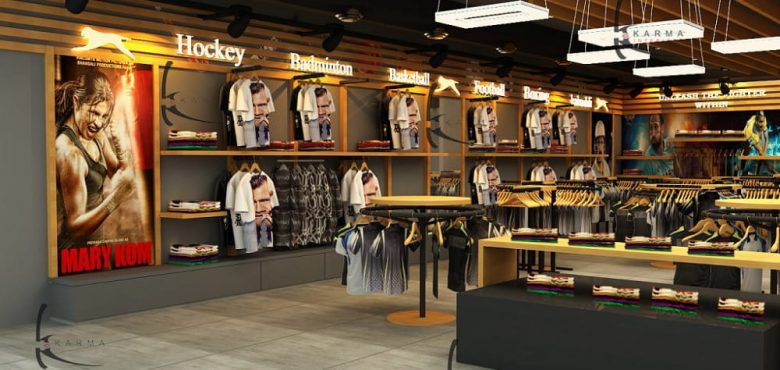 Exciting Merchandising Takes Retail Into the Future
There is an endlessly exciting world in retail.  Few sales-based industries get your pulse racing quite as much as the retail environment does.  From understanding value chain logistics and pricing models to product branding and development.
Retail is king and the markets know it, and love it and the one thing that binds all of the players on the sales side of retail together – is product branding and more specifically – merchandising.  Everyone vies for THE space on the shelf, the positioning of the product whether it's fine Italian shoes or bathroom cleaner is fought over, negotiated for and has a direct impact on who gets to see your product first and how they feel when they see it.
We've previously explored ways to help your business stand out and so now, we're going to take it a few levels deeper and understand the functions of merchandising and how they can help propel your product into the retail space limelight and also see how innovations in packaging can completely revitalise your branded product and gain greater traction with your customers.
Words Matter
First up, let's make sure we understand what we're talking about when it comes to "merchandising".
There's merchandising as the function and then there's merchandising as in visual merchandising which refers to the placement of products and includes packaging, window dressing, displays and settings.  Then we have digital merchandising, omnichannel merchandising, retail merchandising and product merchandising.  We can expand on that list a little more but for this post, we're going to discover the potential of merchandising as the overall function and then look into visual merchandising and why that's becoming a very exciting field.
So merchandising as a function has 5 important requirements.  These are often referred to as "The 5 R's of merchandising" and they are:
Providing the right merchandise, at the right place, at the right time, at the right quantity and the right price.  Also known as the 5 "rights" of merchandising.  Getting all of these right is an integral and indelible requirement of your business.
Signage, product placement, displays and settings, tagging etc. can all go some way to increasing the desirability of the product and increasing sales – the ultimate goal of effective merchandising.
If you're at any doubt as to how important merchandising is to American businesses, 3M spent $278 Million in 2020 on advertising and merchandising.  It works.
The function of merchandising your products' eventual release into the market space depends on understanding the practical purposes of merchandise planning and this field is really interesting if you're of the organizational and data-driven sort.  You can learn much more here.
Visual Merchandising
Now we can explore the really exciting stuff!  The world of visual merchandising offers virtually limitless options and ways to make your product "pop".  In the retail space, signage and display settings have moved from regular old shelves to spaces that incorporate LCD touch screens for real-time product information and demonstration videos.  "Smart" labels that can give consumers additional information about the source market the product came from, life span or shelf life.
Then there's  "Shrink Sleeve Labels" that can mould to the shape of bottles or various containers that can be printed in dazzling colour and offer tamper-proof security assurance.
Awesome Ideas in Innovative Visual Merchandising
Remember the time when a dedicated display unit at the entrance of a department store with cardboard cut-outs seemed "new"?  Yeah, those days are behind us.
Now we use live models instead of mannequins (a la Abercrombie & Fitch), robots that mix up personalised moisturizing products and interactive touch-screens that connect you with a global contact centre if you're hard of hearing or deaf and need a sign language interpreter (thank you Samsung Turkey).
Check out these top 50 visual merchandising ideas from all over the world.  See how cleverly they've used the medium not just to position products and create exciting retail spaces, but how they've also used artistic mediums to communicate messages to customers about environmental causes, technology-inspired products.  Now, these may be out of your reach if you're a small or independently owned retailer or manufacturer, but with a little tweaking, you can surely get inspired.
Smart Ideas for the Future
Customers want more.  More variety, more quality, better pricing and they want more engagement too.  This is especially true with gadgets, tech and fresh produce.  They want to know where their products are coming from and are becoming increasingly conscious of geopolitical issues and workers rights, and smart producers and retailers are catching on – quick.
So it doesn't matter if you're a small, organic cosmetics business or a medium-sized envelope manufacturer, taking advantage of intelligent merchandising can give your product a whole new edge.