Category: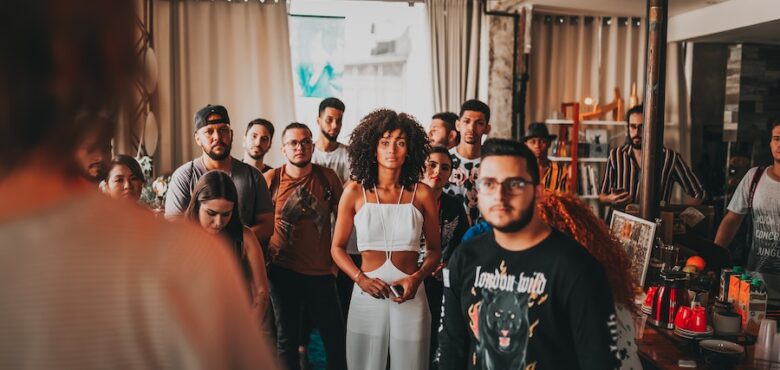 How to Make the Community a Key Player in Your Business
When you are starting a business it is crucial to remember that it's not just about your personal profit, but about understanding that you are conducting a service that is meant to help others. In essence, you're operating with a community mindset, which is vital as you need to make the community a key player in your business, but how do you do this? 
Giving Back to the Community
One of the most important things about being charitable or giving back is about making sure that the local community benefits. Whether this is using asphalt paving contractors to give your community a repaving or liaising with a local charity to make sure that the most pressing issues are dealt with, giving back to the community is something that's going to not just give your business a stronger position, but is one of the best ways to ensure you are operating with a giving mentality. 
Operating With a Community-First Approach
Giving back to the community is about ensuring that you are benefiting them in the simplest ways. Setting up a business in a local location rather than off the beaten track is going to ensure that you have the right types of customers. When you are trying to build more community visibility, it's all about where you are located. This may mean that you've got to have more in the bank to pay for the city center costs, but being physically visible can be more important than being visible online in this respect. 
Sponsoring Local Organizations
One of the best ways to ensure that you are operating with a more community-oriented mindset is to sponsor local businesses. Also, sponsoring local events can help to engage the wider community, but this also helps you to drill down the things that you are passionate about. When you start to sponsor local community organizations or local charities, you get under their skin and understand what makes these organizations tick, but you can also find the things that match your passions so you can deliver the best service to the people that matter. Ensuring that these organizations are being supported will guarantee your community is better supported. 
Developing a Plan
Looking at a long-term business plan is all well and good, but when it comes to engaging the local community, you've got to remember that it's all about building up that image of your business. You can utilize local marketing techniques and look at how you can make your business a key player in the community to the extent that local townsfolk can't think of their town center without thinking of you, but this takes time. Crafting a plan that is not just going to span the next year, but covers the next 5 or more, will ensure that you start to become more embedded in the community at large. 
When we operate with a more localized mindset this doesn't mean that we aren't able to conquer the world. If anything, a more localized approach is the best way to give yourself the foundations to thrive.