Category: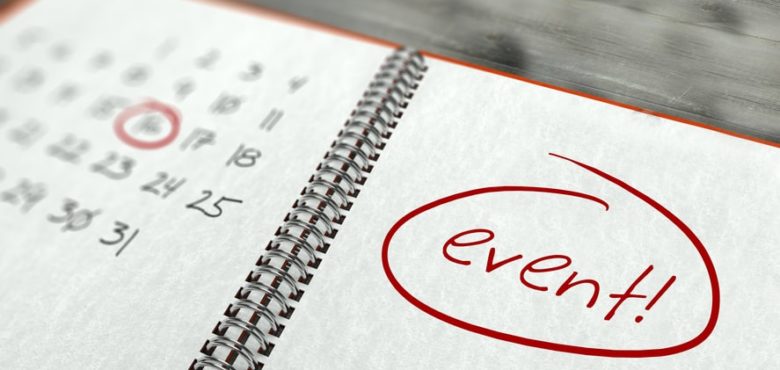 Commonly Missed Items When Event Planning
We all know that feeling when you think you've forgotten something. It can happen both in family life and work. When event planning, even the most experienced may forget something that they later have to panic over.
Whether it's the first time you've planned an event or you're a bit of a veteran, missing something always seems to be inevitable. One of the best ways to avoid this is to have regular catch up meetings with your team, going over the event checklist together. More heads are better than one and you have more chance of spotting something that has been missed.
Let's have a look at some of the commonly missed items when event planning.
Master Sheet
It's a good idea to make sure you have a master sheet that has all the information regarding things like contact information for vendors, an event checklist and Wi-Fi passwords etc. Keep it on something like Google Drive for easy and controlled access.
Liability
You also need liability, let's face it people can be clumsy at times so this means you need to provide health and safety training to your staff, put up signs for safety hazards and purchase Insurance.
Emergency Kit
This should be a kit of all the essentials you might need that you don't think about, include things like a first aid kit, pencils, pens, scissors, notepad, Clorox pen and Ibuprofen.
Weather Monitoring
This is especially important if you're going to holding regular events that take place outside. Using tools such as WetBulb Globe Temperature can help you to keep your eye on things like this. Unfortunately at times events have to be rearranged because of adverse weather.
Dollies and Hand Trucks
Probably never at the top of any event planners list, however, when it comes to moving heavy items you will feel like these are a lifesaver.
Capacity
Have you thoroughly research your room or venues capacity? It may be a small thing, but you need to be able to set a limit on the number of tickets that you out for sale.
Music Permits
Whether you're just playing music in the background from your smartphone or have it played live, you still need to have a license. Anything you download from iTunes, have on CD or Stream through apps like Spotify are deemed for personal use only so make sure get this sorted for the right atmosphere.
Name Badges
Name badges are good for many reasons. It helps people to identify you,  your colleagues and other attendees if you're holding a networking event.
Internal Communication
Communication between your team is vital for your event to run smoothly. Whether you decide to use cell phones, tablets, a private group chat or walkie talkies, you need to ensure your team are on the same page and are able to communicate with each other. Leading up to the event it might be an idea to use an event management app and then use headsets for an immediate response.
Armed with this event planning checklist at the ready you will be ready to tackle your next event with confidence, knowing it's going to go with ease. Do you have anything else that usually goes forgotten that should be included on this list? Please share them in the comments below.