Category: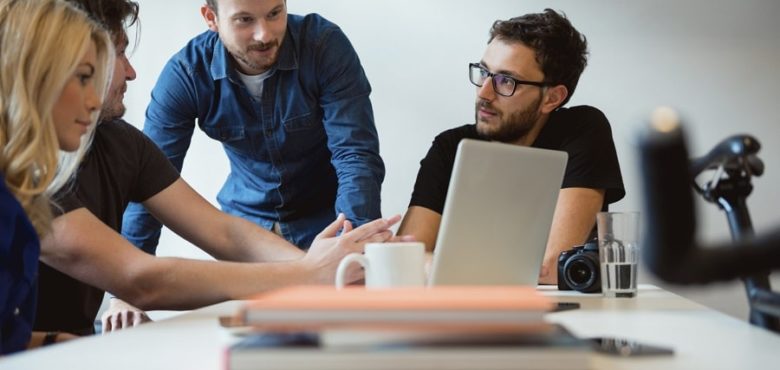 Business Ideas for the Budding Entrepreneur
The world is full of young, hungry entrepreneurs. In fact, they are probably what make the world go around nowadays. They have a constant need for success and they are always driven.
Striving for betterment is what will see us move forward in the age of technology. So what separates the successful entrepreneur from the not so? Well, the answer is pretty simple, it's the direction they go in. Below are just a few examples of direction a budding entrepreneur could take in order to support them on the way to success.
The Third-Party Seller
This is becoming one of the most popular entry points for the budding business person. Third-party selling is a remarkable little tool that gives you a huge return for a very small cash injection.
This is how it works. We have all seen stores and online marketplaces that sell small items such as watches, jewelry, and trinkets. So the idea behind this is simple, you sell them but don't ever buy them.
Third-party selling involves you setting up a store, whether it be via an online marketplace or your own website. You then advertise the items on behalf of the seller. The first step you should always take is to obviously contact the seller, 90% of the time they will be extremely happy with the situation. After all, you are only going to serve to increase their sales.
This idea is so great for one small reason, you aren't handling or storing any stock. Once you receive your orders, you then place your order with the original store and give them your customer's address as shipping.
In essence, you have just become a middleman who can manage a business from your handheld device and still make a handsome profit for little to no effort.
Property Management
One of the most popular routes for the entrepreneur, Property. There are many different routes you can take with this moving forward. The most popular of all is property management.
Property management can involve, the rent and maintenance of the property for the landlord. It can involve you taking complete responsibility of the property and creating your own TMO or you could even find a house for sale in a foreign country and offer to manage that sale to investors in your country of residence.
Another way forward with property management is home staging. This business involves you temporarily furnishing an empty home for a seller or agency in order to make the property more aesthetically pleasing to any potential buyers. Not all sellers like to have their personal belongings on show and agencies often put together show homes for the sake of a sale, this option does take a little cash investment and is probably a great idea as a part of a long term business plan.
On the whole property investment could be one of the best routes for a budding business person. It offers so many routes and pathways and there is no reason as you grow that you could not offer combined services.
Recruitment
One of the biggest, most profitable and certainly one of the most loved options for business today is recruitment. Like property investment, recruitment holds something that a lot of other opportunities just do not.
Recruitment will always have the need factor. Just like people will always need somewhere to live, people will also need somewhere to work. Employers nowadays don't always have access to the tools they need to find the right person for the job. This is exactly where a recruitment agency comes into play.
As a recruiter you will be able to source the right person for the job, after all, that will be your job. The best part is, you will be able to earn a lot of money for very little work.
Another great thing about recruitment is the lack of initial outlay. You can run a recruitment company from your car, bedroom or even your shed. If a client wants to meet with you, a little travel never hurt anybody.
Gone are the days when recruiters needed big offices and fancy cars to sell by reputation. Now you can sell your recruiting services all over the world and make a pretty penny whilst doing so too.
Always Remember
You should always remember that the business people of today will help lead us into a bigger and brighter future, so whether you make your move in property or recruitment. With a little hard work, dedication and a can-do attitude, you could be the future.