Category: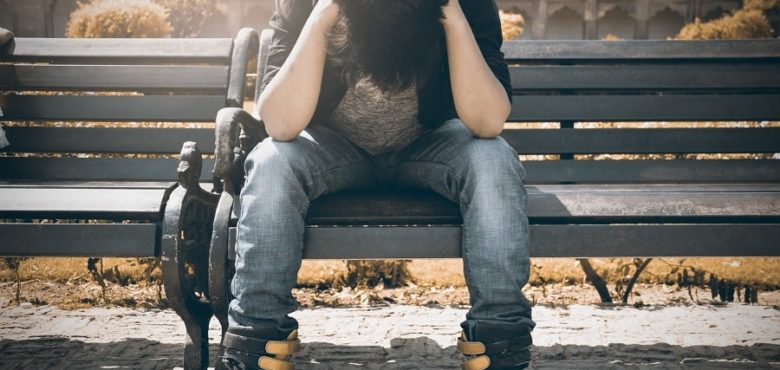 Bringing Your Life Back on Track After a Life-Changing Event: 10 Top Tips
When a traumatic event or accident happens, your life can end up upside down. Indeed, such events can have a significant impact on your career, finance, and emotional health. Recovering from such events is not always easy, and you will need to find strength and motivation within yourself. However, with the right habits and professional help, you can start realigning your life to meet your goals and expectations.
When looking at bringing your life back on track, don't underestimate the power of routine and motivation. It is also crucial to understand that rest and time to process what has happened might give mind and body time and space to get the recovery process started in the best way.
Understand the Implications of the Event
The first step to bring your life back on track is understanding the implications and consequences of the traumatic event you have gone through. Indeed, depending on what happened, you might be looking at facing the consequences in several aspects of your life.
For example, if you have been involved in a car accident, you might need to deal with great emotional and financial impact – as well as physical! Instead, if you have been convicted with a sentence, you are likely to be dealing with financial and moral consequences.
Sometimes, certain aspects of our lives are much more impacted than we first realize. Before crafting a plan for a quick recovery, understand if your finances, assets, or savings are at risk and if one or more members of your family might suffer the consequences of what happened to you.
This type of examination should happen within the first few days after the event, and it can help you develop a plan to get back on your feet efficiently and quickly.
Give Yourself Time to Process
If you have gone through an accident, conviction, or the death of a loved one, it is important to act efficiently, but not rush through certain important stages of grief. These are important stages that give your mind the chance to process what has happened and work through the several physical and emotional consequences it might have caused.
So, while it is crucial to start acting immediately when something so tragic happens, you might also opt to give your mind time grief. Rest and time might be everything you need – just don't rush into any of the tasks you believe it will resolve the situation in a quicker way.
Tend to Your Body and Mind
After an accident happens, you might not fully understand the implications of what has happened on a physical and emotional level. Indeed, you might have to deal with the aftermath of a physical injury for years. Or, a conviction or the death of a loved one might change the way you live and work forever.
Such changes, especially when they happen so fast, can be traumatic. In this case, add some time for self-care to your routine. After all, you will need to be at your best if you wish to recover quickly from the accident.
Start by allowing yourself to exercise or spend time meditating. Something so simple as 20 minutes away from the hustle and bustle of your daily life gives you the chance to reorganize your thoughts. If you have always loved taking a bath or spending time in your garden, there is no need to change these habits because of what has happened. Indeed, returning to what you love the most in such moments of uncertainty can be an excellent way to look after your emotional health.
Reach Out to a Professional
As we have seen, a trauma, accident, or conviction can have several consequences on your life which span beyond a change of routine. Such life-changing events might have implications on many levels, and sometimes it can be challenging to identify a resolution without the help of a professional.
Ideally, you should have researched the best professional help you can get in your area ahead of the event. For example, you might need to consult with a Bail Bonds agent or insurer. Or, if the trauma has been affecting your emotional and psychological health, you should get in touch with an expert mental health professional in the area.
In the best-case scenario, you should have the contact details of these individuals at hand in the eventuality of an accident or trauma. However, if you have not been so prepared, a quick search will tell you who to call to protect your finances, reputation, and emotional health. Make sure you complete all the due background checks before committing to working with a certain professional.
Start Journaling in a Way That Works for You
Journaling can be an extremely powerful tool that can help you evaluate your life and routine. Because it actively helps you work towards your goals, it represents the first step to take if you wish to increase your productivity and direct your efforts towards a certain goal.
However, journaling is not something that comes so easy to everybody – which makes it even more important to find a way of journaling that works specifically for you. For example, one of the most innovative methods is the one conceptualized by Michal Korzonek and known as Minimalist Journaling.
This method does not focus on long paragraphs or detailed descriptions of what happened during the day. Rather, in simple tiles, you can keep track of your eating habits, exercise, mood, health, and personal goals. And, it won't take you longer than 5 minutes a day to keep up this habit!
There are several types of journaling and daily planning routines, and you should take the time you need to identify the kind of routine that works for you. Nonetheless, it is important not to underestimate how effective this method can be.
Don't Skip Meditation and Exercise
When creating a routine that can help you set yourself up for a quick recovery and success, it is impossible to ignore the benefits that exercise and mindfulness can bring into your life. Indeed, it has been seen that as little as 15 minutes a day of meditation can help individuals lower stress levels and fight back the symptoms of mild depression and anxiety.
Just like exercise, meditation sessions will fuel the release of endorphins in your body, which is something that will also boost your mood and increase the levels of motivation. Additionally, pairing this practice with mindful exercise (such as jogging, running, or yoga) can help you increase your self-awareness and improve your relationship with yourself.
Create Smart Goals for Yourself
If you are trying to overcome a trauma or difficult situation in your life, you will need to do much more than just trying to remain afloat. Indeed, it is crucial to focus on a precise plan of action that can help you get back on your feet and achieve your goals. These might include returning to financial independence or complete a full physical recovery.
When creating such a strategy for the days or months ahead, it is important to have precise goals in mind. These should not be set randomly, but rather by following the S.M.A.R.T system.
When setting your smart goals, these should be:
Specific
Measurable
Achievable
Relevant
Time-bound
It might take you some time to develop the first set of goals for yourself. However, once you have your goals and you have them written down, you can start working towards the smaller milestones you have set up for yourself.
Take Any Changes in Small Steps
Whatever traumatic or life-changing experience you have been going through, this is likely to have brought on drastic changes – all at the same time! Now, you need to understand what these changes are and improve them or revert them. This process can be extremely difficult, especially if you are attempting to tackle all these changes at the same time.
Start working towards your goal by looking at each change and how to improve it. A 15-day or 30-day improvement plan for those aspects of your life you wish to develop can help you.
Understand What You Have Control Over
When something bad in our lives happens, it is easy to say that there is nothing we can do about it because we don't have much money, we are not fit enough, or it is not our place to do something. However, this type of attitude can and will make you feel like you have control over nothing, and many aspects of your life are likely to become overwhelming.
In this case, it is crucial to understand what you do have control over and start changing those aspects of your life. Indeed, you can have better control over your budget, time, and routine. Start acting towards improving those aspects, and you can start feeling more in control of your life again!
Redesign Your Environment
Our environment has a great impact on our motivation level and mood. Sometimes, this impact is far greater than we realize. So, if you are dealing with the aftermath of trauma or life-changing events, it is crucial to carefully pick your surrounding environment. Depending on the people around you and how inspiring a certain place is, you can start feeling better-motivated and more prone to success!