Category: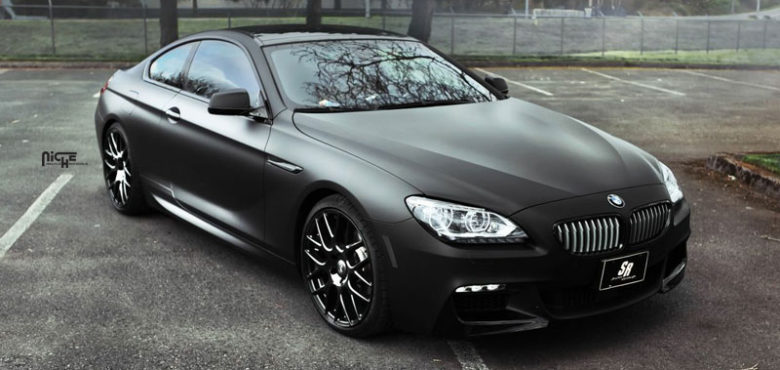 Beamer 6 Series: What the Roadrunner Image Does to Your Car
Have you ever been for a walk down one of London's zone 1 streets? It's usually filled with some of the most exotic supercars in the world. However, you may need to shield your eyes because they can look a bit tacky.
The owners can sometimes have their cars wrapped in faux gold or platinum and they have an affinity for bright loud colors. It's not strange to see a Ferrari or Lamborghini in lime green for example. That says something about today's modern car owner. Everybody wants to be noticed, but they don't allow the car to be the thing that people notice. They'd rather their own post-market handiwork be admired. Whatever happened to the much-loved roadrunner styling for cars? In the background minding its own business, but it could disrupt the earth's rotation if it got going.
Blending In
Rather than shouting about your car, it's much more suave to not make a fuss about it. That's why the classic streetcar paint jobs of black or matte grey are coming back with a vengeance. Why would you want your car to be noticed for how bright it is when you can utilize the looks of famous streetcars? Ford Cosworths were famous for having a subtle blue or grey color scheme, along with pale brake callipers and classic black leather seating. They blended into the traffic yet for the keen-eyed car enthusiasts, they stuck out as a serious high-performance machine. That's the first thing you need to do, paint your car in a classic roadrunner shade, black, silver or grey. You can go for a matte finish if you wish but it's not necessary to pull off the desired look.
The Best Part
The roadrunner styling of your car can be done to it's best when you have excellent wheels. These should not be in the typical stainless steel high shine finish. Instead, they need to be dark, moody, mysterious and mean. Check out these options of wheels for your BMW 6 Series. They SSW Venom 18-inch matte black wheels are particularly the sort that you should be going for. Or how about the Motegi Racing Satin black, which is simpler and stronger in design and used the typical 5-bolt wheel screws which add extra strength. The late 90s classic design that the Helo satin black wheels have is also pretty much the iconic style of wheels any roadrunner car will have.
A Bright Surprise
Okay, so a roadrunner car isn't supposed to stand out from the crowd. But, that rule may only apply to the daytime. When the sun sinks and the moon rises, your car should have a little obvious difference to all other cars on the road. Some pale blue or pale amber headlights is definitely one style choice that fits the classic streetcar look.
The BMW 6 Series is screaming out to become a roadrunner. A car that is masculine, keeps itself to itself but has incredible performance when you squeeze the throttle. The classic silver, black wheels and pale blue headlights are unmatched in this regard.