Category: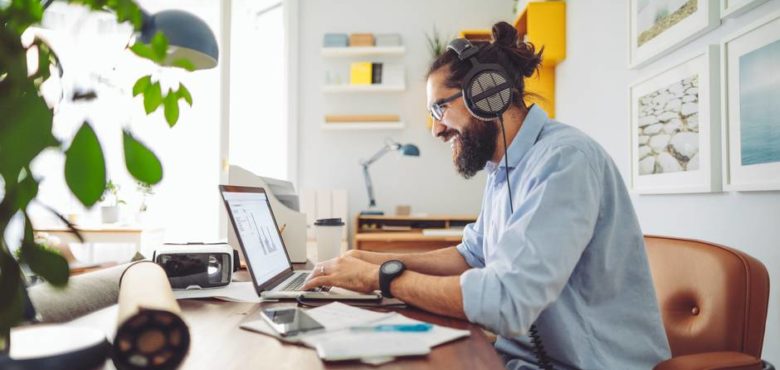 Fitting Out a Home Office
Remtoe work has skyrockets in prevalence over the past few years. In the past, few people would work from home on a permanent basis. Those who did tended to be business owners who decided to opt out of having an in-office presence, or self-employed freelancers who worked on a contract by contract basis for a host of clients. But since the Covid-19 pandemic, many employers have found that remote work can actually benefit all involved. For employees, remote work means cutting out commuting time and costs, as well as being able to work in an environment perfectly tailored to their individual preferences (no more fighting over the temperature or noise in a shared office space). For employers, remote work means avoiding significant bills, such as commercial premises costs and associated overheads. If you're working permanently, however, it's important that you create a productive working environment in your home in the form of a home office. Here are some tips that can help with this.
Choose a Workspace
Dedicate a space in your home to being your workspace. If you have a spare room, this is absolutely ideal, as you can fashion it into a purpose-built home office. If not, don't worry. You just need to scope out a space and dedicate it to working. For example, a desk in your lounge or bedroom.
Ergonomic Office Furniture and Equipment
Sure, it can be tempting to work from the comfort of your bed or a sofa, but you do need to avoid doing this regularly. You need to make sure that your body is properly supported to avoid aches, pains and ongoing issues. This is where ergonomically designed furniture, such as desks, chairs, back supports, foot rests and more can come into play. These support your body properly throughout your working day.
Temperature
Being able to control the temperature in your home, throughout each season, is essential. This means having good cooling systems, such as Evap Cooling Systems, in place for the hotter months of the year and effective heating systems in place for the winter.
Storage
Most workspaces need some sort of storage to ensure you can easily find documents and files that you need easy access to. Make sure that you have a few different storage systems in place, such as filing cabinets, mini filing cabinets, drawers, paper trays, pencil pots and more.
Printer and Scanner
Any commercial office will have a printer and scanner on site. It's useful for printing anything you need to get the job done, or signing and scanning documents to return to clients, colleagues or others in a digital format. Invest in a quality printer or scanner to meet these needs.
Sound
If you live alone and have considerate neighbors, chances are, sound isn't going to be a problem while you're working. If you have loud neighbors, loud surroundings or others in the house, you may find that you struggle to concentrate. Consider noise cancelling headphones for particularly focused periods of work.
These simple steps and areas of focus will really help you to kit out your home office to perfection!