Category: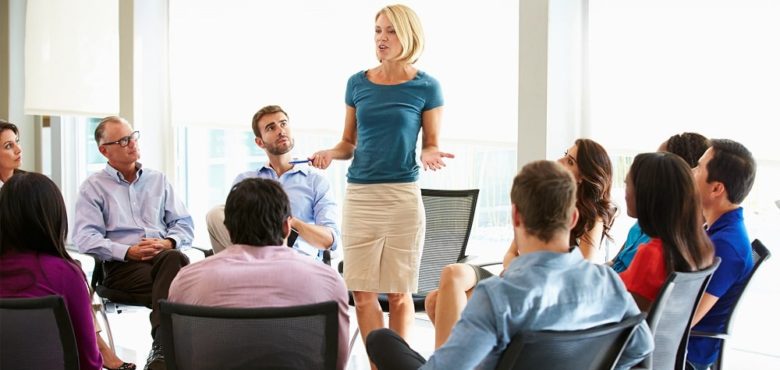 4 Common Small Business Staffing Problems and How to Solve Them
One of the greatest challenges for a small business is building a team that can make the business to succeed. According to a Business Insider infographic, 23% of these companies fail because of this. Therefore, any entrepreneur who wants to succeed must understand staffing problems they will face and know how to resolve them. In the majority of cases, small businesses will require professional help to hire and run an excellent team.
Small Business Staffing Problems and What to Do About Them
1. Hiring the wrong kind of people
The most common issue is employing people who just aren't right for your business. They might be personally incompatible with other team members or lacking in the exact skills necessary for bringing your company to success.
It's nearly impossible to avoid this problem, especially if you don't have much experience. To reduce the risks, you should hire a recruitment agency that will help you find the best candidates based on your requirements. Also consider reading about how Google hires its employees (Wired) to get some inspiration and ideas.
2. Not being able to pay for your team
Imagine you've found a perfect team but your small company cannot hire all these people because taxes for that will be too high. This is one of the most common small business staffing problems as you might want and need to hire more people, but you cannot afford it.
That's when you should look for a PEO (Professional Employer Organization). This is a company that hires employees on small business' behalf thus cutting taxes as its 'staff' is quite numerous. This area of business is rather flexible, so you can find a deal with great terms. But there's also a risk of running into a scam. That's why you should always get an independent and unbiased PEO comparison.
3. Not being able to afford a high-class professional
Experienced and skilled professionals are expensive and often out of a small business' range. However, attracting a person like this might boost your company very fast.
If you can't attract a high-class pro with money, offer them benefits or some other perks the person is interested in. For example, a flexible schedule or an ability to work from home can be used as an enticement. You should also look for a PEO that can offer some good employee benefits.
In case hiring a high-class pro is still impossible, do your best to train your own. This means investing in specialized training of the most promising employees and loading them with more responsibility.
4. Losing talent fast
Talent retention is one of the most common small business staffing problems because money is often the underlying cause of turnover. However, it's not the only possible reason, so if you start losing talent, you must first focus on learning why people want to leave. Discussing the matter with the leaving employees is a must, but you also need to monitor your team more closely and research working conditions and salaries offered by your competitors.
Obviously, when you find the cause, you have to do your best to solve the problem. But as it's usually a mix of multiple factors, make sure you improve working conditions and offer some employee benefits regardless of the main reasons for turnover. Making your business more attractive for employees is your main goal. Also consider organizing team-building events and group outings to help your employees bond.