Category: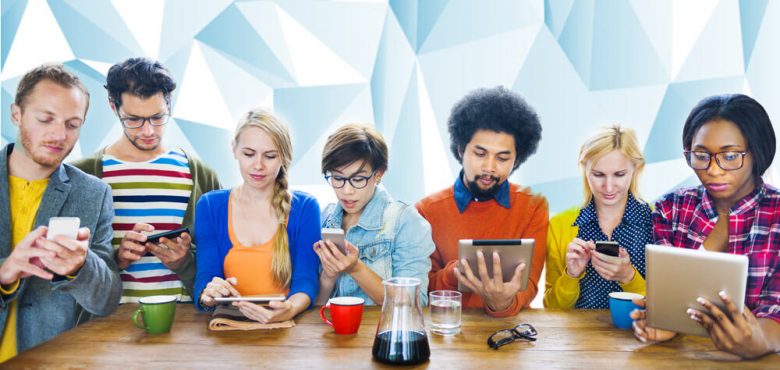 3 Tips for How to Make Your Mobile App Go Viral
I believe it's every mobile app developer's ambition to have their product be a resounding success. Why else would they be entering an industry that's predicted to generate $189 billion in revenues by 2020? However, the level of competition in this industry is insane. There are nearly three million apps available in app stores now and their number is growing by the day. What you need to have that dreamed of success is to have your own mobile app go viral or as close as possible to it.
To achieve this I suggest you plan the app's features very carefully and program features that'll help promote your business right into it. You'll also need to launch a clever social media marketing campaign and then go all out on seeking out references, endorsements, and reviews.
How to Make a Mobile App Go Viral: 3 Clever Tips You Should Try
1. Use Social Media in Every Way Possible
I'm telling you with complete confidence that there is no greater power to make anything go viral than the social media. To make the most of the incredible power of this tool you should not only launch a full-scale social media marketing campaign. And when I say 'full-scale' I mean using every promotion tool available, including ads, promoted posts, influencers, and your own social media accounts on all networks popular with your target audience.
Aside from that you also should integrate social media into the app itself. At the very least, you should include sharing buttons that will allow users share their experiences gained through your app with their friends.
2. Use Location Tracking Features
If you want make a mobile app go viral you'll need to have it come 'alive' in its interaction with the user. Any app is a service and the best kind of service is the one that predicts your needs and offers solutions before you even start looking for them. That's what location tracking features can help you achieve.
Radar.io is one of the solutions you can add to your app through a few simple lines of code and it will track the user's location and enact various other features, like push notifications. You can use the power of location tracking to not only interact with the user but also to trace their behavior. This data will help you improve your app, marketing strategy, and business as a whole. To achieve maximum efficiency you'll need to set the right geofences. This means you'll need to carefully select areas where your app will enact specific lines of codes that will trigger relevant features.
Adding a location tracker to your app's design will allow you to boost the power of local marketing.
3. Build Up Anticipation
Look at the modern video gaming industry where every project seems to be selling better than the last and see what all those projects have in common. They all had demo versions, teaser trailers, and pre-releases of their games to a small and highly exclusive group that then spent a few days raving to everyone online how great a treat they'll see when the game finally launches.
Use the same tricks if you want to make a mobile app go viral upon release. To do this, you'll need to invest into a big marketing campaign that will start well before the release date. The most important thing is to connect with influencers and assure their support. You'll need them providing positive reviews and endorsements for your application. Offering a demo version to all your future fans is also a clever strategy. But personally, I suggest you play on the people's desire to get onto a limited offer and provide a pre-release version of your product to influencers and the few most interested prospective buyers you already have, in exchange for them posting honest reviews of course.