Category: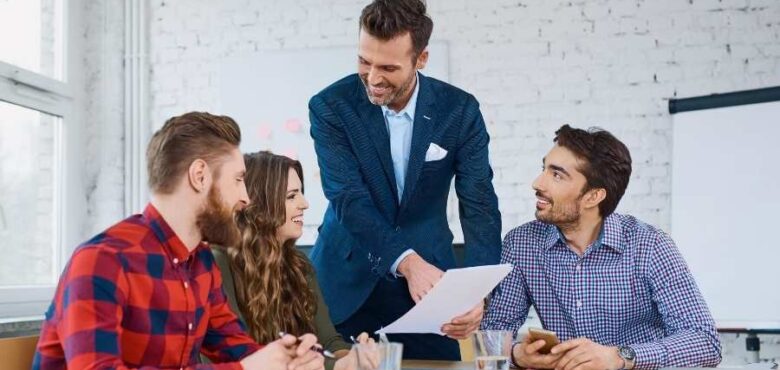 3 Ways to Improve Your Management Skills
Managing a team of employees is no easy feat. You have to ensure that everyone completes their work on time and to the best of their ability, without upsetting anyone or treating people unfairly. You want your workforce to like and respect you, but you also need to maintain a status of authority and leadership. It can be hard to find the right balance, and many managers fail in this task.
A poor manager will not command authority and will struggle to keep their team motivated and happy. In the worst cases, they will actively dislike going to work each day, and their mental health, not to mention the quality of their work, will suffer.
Being a boss is one of the hardest things you can do, but it's not impossible. Countless employers get on well with their staff while running hugely successful businesses at the same time. And you can achieve this too, as long as you take the time to work on your management skills and listen to your team. Here are three tips to get you started on the road to success.
Listen
The best way to be an effective leader is to listen to your employees. It doesn't matter whether you're the owner of an accountancy firm, a well drilling business, or a pet food supplier, the fundamentals are the same. You have a completely different view of the business to your employees, so listen to them for a new perspective. They will be able to tell you any issues they have with your management or the work itself, and you should do your best to help them solve their problems. Ask them what you can do to make their life easier and help them manage their workloads. As a result, they will see you as a much more compassionate, caring boss, and you will earn their respect.
As well as listening to the colleagues in your own firm, you should open yourself up to the opportunities provided by those outside the company too. A good manager not only listens to their own teams, but to the words of wisdom of a consultant of their choosing. With the right consulting by your side, you are bound to find that your management skills only improve, and your business benefits greatly as a result.
Prioritize Your Employees
Although you no doubt want to grow your business and reap the financial rewards, this shouldn't be your number one priority. Particularly if you have a team of overworked staff who are stressed and unhappy. The health and wellbeing of your employees should always be your number one focus. Make sure no one is taking on more work than they can handle and take steps to create a positive, social environment in your office that people feel safe and happy in.
Be Self-Aware
The worst managers in business are those who think they are the best bosses ever. The ones with extreme levels of self-confidence and never accept blame for anything that goes wrong. But a manager should cultivate a sense of self-awareness. You should be sensitive to your strengths and weaknesses, striving to better yourself at all times. Listen to criticism and work on it. Identify areas where you are not strong, and look to improve yourself or delegate responsibility in these fields. This will humanize you to your staff and help you become not only a better manager, but a better person too.