Category: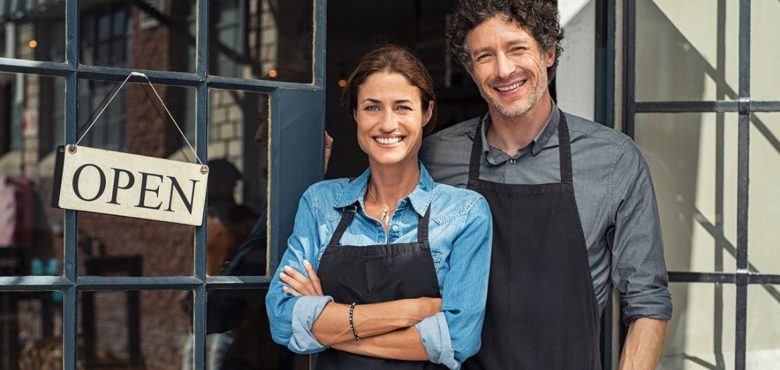 5 Ways to Help Your Small Business Stand Out
The world of business is incredibly competitive, which is why you need to take steps to stand out. There are lots of ways that you can put your company on the map. To start with a few ideas today, these five are an excellent starting point.
A Unique Brand Story
If you want your small business to stand out, what you need is a unique brand story. When you're creating your story, you need to think about why your company was developed. Focus on your underlying values and what makes you unique. You'll need to craft an engaging story, full of conflict, problem solving, success and action.
Storytelling is effective in marketing because it allows businesses to tap into the emotions of the consumer. Your audience plays a key part in your story, it's incredibly important to represent their values. With the right branding tactics you'll help your small business to grow and thrive.
Work With Your Customers
In 2021 more and more businesses are collaborating with customers, during the product development stages. There are many benefits of collaborating with your consumers including:
Ensure that customers respond well to your products.
Build strong relationships and drive loyalty.
Get feedback to improve product development phases.
Put your customers at the centre of your brand.
A Winning CSR Strategy
To stand out in 2021 you need a strong CSR strategy. Customers don't like it when brands sit on the fence! They want to know that you care about the environment and social justice issues. When you're developing your products ensure that they are ethical and environmentally sound. Support charitable causes where you can, and ensure that your customers understand your values.
Without a solid CSR strategy you risk the reputation of your business. To maintain your reputation you might want to consider working with a reputation management company, or a PR company. With the right support you'll maintain your rep and keep your loyal customers happy.
Digital Billboards
Content marketing is here to stay, but that doesn't mean traditional advertising forms aren't worthwhile. With the help of a digital billboard you can help your brand to stand out and turn heads. Billboards are an excellent way to increase brand visibility, boost conversions and make an impact. To learn more about digital billboard campaigns, check out Allvision.
Work With Influencers
To widen your reach in 2021, you need to work with influencers. Contrary to popular belief, you don't need a huge budget to do this. Working with micro-influencers is an effective way to help your business stand out. Micro-influencers have small followings, yet their audiences are incredibly engaged. When you work with influencers you can increase brand loyalty and find plenty of new customers.
With so many ways to make an impact, your business has every chance to grow. From marketing strategies to social responsibility efforts, brands need to keep up with consumer trends and preferences. In a sea of competitors, it's vital to make your mark.