Category: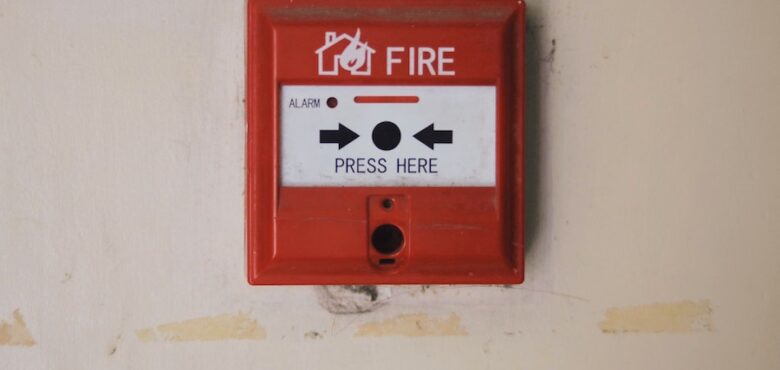 4 Solid Ways to Fireproof Your Business
Managing a small business isn't easy. You are constantly faced with threats that could prevent you from achieving your goals. Fire is among them, and you ignore it at your own risk. A fire can start and spread quickly in commercial properties, costing business owners over 2.4 billion dollars annually. Investing in fireproofing your commercial property is worthwhile; below are four solid ways you can do this. 
#1: Build With Less Flammable Materials
This is often ignored when building a new structure. However, buildings should be constructed using metal frames and other non-flammable materials as much as possible. Stone or brick is an even better alternative. It is best to avoid using wood frame construction entirely. Additionally, if you must use wooden parts like beams, it is advisable to encase them in a fire-resistant material. Preparing your property in advance is the best protection plan against fires. Although certain materials are more fire-resistant, various considerations, including cost efficiency, simplicity of installation, and environment, may affect a builder's selection. However, disaster planning may preserve your valuable business assets and prevent losses.
#2: Train Your Staff
Training your staff is a no-brainer. Having a fire plan or anti-fire equipment is pointless if nobody knows the best way to use or implement it. Personnel who understand how to operate this equipment can save your company and maybe lives by controlling or extinguishing a fire before it gets out of hand. Fortunately, you can hire a few service firms to provide fire safety training programs for your employees. Your staff should learn how to detect and mitigate typical fire dangers after they are familiar with your workplace's existing security measures and equipment. Many of these risks will likely be unique to your company, industry, and workplace.
#3: Ensure Proper Storage 
Proper storage is good for many reasons. It can ensure optimal organization for employees to perform with minimal disruption and help avoid needless mix-ups, inventory loss, and other critical business errors. Consider storing things such as paint, gasoline, and other harmful chemicals separately depending on your business type. It is advisable to keep them at least 150 feet apart from potential sources that could ignite a fire—also, keep safety equipment like the fire extinguisher near storage areas or flammable materials. 
#4: Ensure Regular Building Maintenance
Proper property maintenance implies that items like lifts, doors, stairs, and machinery are safer and of a high enough quality to prevent accidents. Maintaining and cleaning your property and machinery regularly is advisable to minimize fires caused by passersby or inhabitants. Seeking regular building maintenance services, for instance, can prevent equipment failures that could lead to fire outbreaks. Proper building maintenance can also prevent any legal disputes arising from damages caused by fires from equipment or property failure. 
Ensuring proper prevention practices is crucial for guarding your business against fires. The tips above can be useful for keeping everybody safe, including your customers. It also ensures business continuity and sustainability, so feel free to consider this.