Category: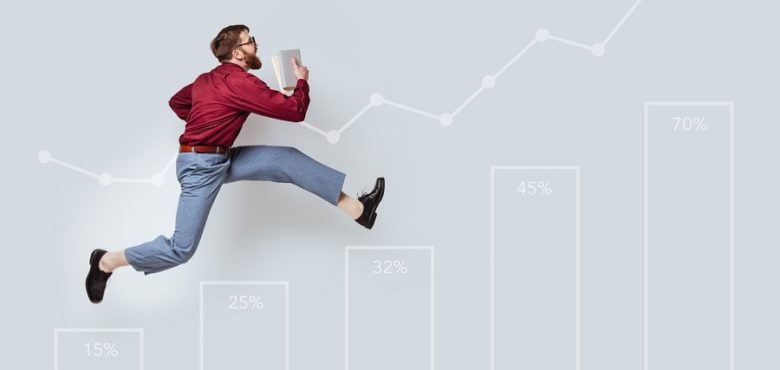 The Ultimate Job Promotion Guide
Every career milestone, including landing your first dream job, counts. Getting a promotion ranks high when it comes to achieving much-needed upward mobility. In addition, advancing in your career and workplace usually comes with exciting opportunities and financial growth.
While promotion is a desirable goal, it is a dream that comes with no guarantees. However, the right positioning and intentional decision-making can increase your chances and odds of achieving this career goal. The following is the ultimate job promotion guide that will help you to strategically sell yourself:
Go the Extra Mile in Your Current Role
Build a reputation of workplace delivery beyond the above-average mark in your current role. Going the extra mile towards organizational success shows your commitment and dedication. Exceeding expectations in your current role also increases your odds of landing a promotion. In most cases, you might have to take on 'unofficial' roles to experience new challenges and ramp up your resume.
Expand Your Skillset
New skills will set you apart and improve your worth within the workplace. Managers always prefer individuals with both experience and skillsets that match the job description and duties. New skills will earn you new responsibilities and roles while setting you on a path to promotion. For example, enrolling for a masters in cyber security online will increase your odds of getting a promotion within and beyond your department. Always ensure that your new skills add value to your career and the organization. Find a mentor in a senior position and hone your skills. Mentoring will make you visible to the company's management.
Inquire About Promotion Chances
Sometimes we miss on promotions because we assumed the manager would automatically pick us. Ask about vacancies and register your interest. Learn about the roles and responsibilities that come with such future roles in advance. You can only guarantee yourself to earn that promotion with proper preparation. Therefore, ensure that the management knows you want the new position. However, exercise restraint and precaution to avoid coming out as overly aggressive, inquisitive, and obsessed with promotions.
Own Your Achievements
Employees who start and accomplish tasks and projects are valuable assets to the organization. Develop a reputation of consistently taking on tasks and seeing them through. Most importantly, own such achievements and watch your stock within the organization grow. Individual and team success makes you indispensable to the organization and a prime candidate for promotion.
Uplift Others
Packaging yourself as a team player capable of excellent individual performance will increase your chances of getting promoted. Therefore, build a reputation of uplifting others beyond work assignments. Helping and inspiring others to succeed in their tasks sets you apart as a workplace leader, capable of driving the organization forward through collaboration.
Final Thoughts
Career upward mobility is critical for personal and professional growth and development. Always work on building your worth and increase your odds of landing a new role in your company. Boost your career by growing your skillsets and making yourself indispensable through commitment and going the extra mile in your current role.