Category: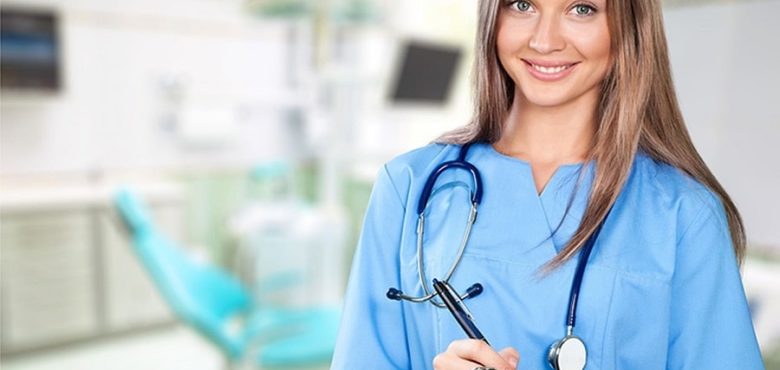 High Paying Career Ideas for Young People Interested in Nursing
Younger people who want to immediately take off and get started with their careers should absolutely look into the nursing industry. While there is a bit of uncertainty that is associated with young people, they do have boundless energy to make up for their oscillating nature. A lot of times, young adults simply need a little guidance in order to get the kickstart they need.
Here are some specific nursing career paths for anyone young, spunky, spontaneous, and motivated, who wants to take charge and get into the working world as soon as possible.
#1: Certified Nursing Assistant
Becoming a certified nursing assistant or a CAN is really as simple and staying focused and completing an accredited certification program. CNAs can be found at every level of healthcare; in hospitals and medical centers, working at retirement homes and personal residences and in more niche and specialized medical settings. Some select career paths do involve more advanced schooling, but many certification programs can be completely online within months. Consider how your life would change if you were to become a certified nursing assistant and could build in seniority in a field you planned to stay in the long-term.
#2: Registering Nursing and Beyond
In the healthcare industry, nurses and other support staff not only stay busy but they can be extremely well compensated. To get started, you need only apply to work at a hospital, doctor's office, or medical center as a receptionist or even a home health attendant. Persons can also work as CNAs after getting proper certification. Degrees in advanced nursing are available online at https://onlinenursing.hbu.edu/, where students are able to learn remotely while still working full-time schedules. In the healthcare field, there is a growing demand for workers on the front line. Additionally, a growing aging population will need nurses and other healthcare workers to assist them as they transition to retirement homes and assisted living facilities. If you are compassionate, caring, and patient, this could be a very good field for an enthusiastic go-getter.
#3: Family Nurse Practitioner and Master's Level Educational Goals
To become a family nurse practitioner, you will need to complete a high level of education. A master's degree is necessary to become an FNP, but with that, you will also be able to command a higher salary. With an advanced degree in nursing, you will also have a lot more responsibilities. For instance, family nurse practitioners are able to prescribe medications and work more closely with licensed doctors. If you are hoping to rise in the ranks of the nursing field, then becoming an FNP will help you in realizing your dreams.
There are many other healthcare-related career options for go-getters, but the above mentioned three will have you working faster and earning more, straight out the door. Before you ultimately decide on what you want to do with your life, consider how many years you will be working until retirement. Earning a good salary is important, but it isn't everything. Instead, try to find a happy balance between earning enough money and being personally satisfied with your career in the nursing industry.