Category: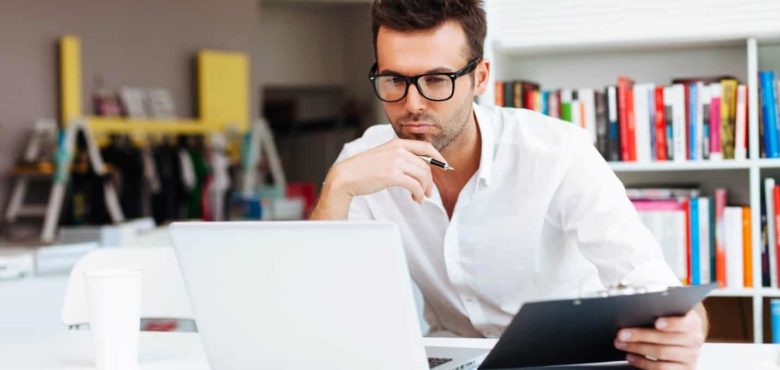 4 Tools & Tips to Make Your Website More Professional
Does your website need a revamp for the new year? Looking to make your site more professional and more engaging for your audience? Updating your website doesn't have to be complex, with these five tips you'll be well on your way.
Improve User Experience
To design a professional website it's important to focus on user experience as much as possible. There are many ways that you can look to improving the user experience of your site, including:
Improve your page speed: With faster page speeds you'll improve the experience for your users, and reduce bounce rates.
Be responsive: It's important to ensure your site is mobile responsive, your website should be just as attractive and easy to navigate when using a mobile device.
Chatbots:

Using an

OpenAI assistant for your website

can allow you to help your customers with their queries in real-time, enhancing the experience of the site.
Consider Domain Name
Believe it or not, domain name is a crucial element of your business website, so it's important to make the right choice. Domain names are important because they impact on SEO; they represent your branding, and affect the first impression of your site visitors. When choosing the right domain name here are a few pointers to consider.
When it comes to extensions, 'com' is generally considered the most prestigious, (probably because it's more familiar and easy to remember).
Data indicates that concise and shorter domain names are more popular.
It's advisable to choose something unique that reflects your branding specifically.
Use Videos
To create an engaging and professional website it's a great idea to use videos on your site. Video marketing can help you to improve your website in many ways, you'll improve dwell time, increase conversions, communicate your brand story, and boost your credibility. There are many ways that you can use video content whether it's animations, explainers, demonstrations, behind-the-scenes, or live streaming. You might prefer a traditional video marketing ad, or the chance to introduce your team. With the right marketing strategies and website features, you'll drive more traffic to your site.
Tools to Improve Your Website
To create a professional website, you need to create content that stands out. Your content must be well-researched, creative, unique, and updated regularly. To support your content creation strategy you might like to try out the following software tools.
Cohley: This is a software tool that supports businesses to improve their content strategies. Whether it's videos, branded photos, blog content, or social media, Cohley is a fantastic platform to help brands supercharge their content.
Contently: Using this software tool brands can devise a content strategy to impress their audience and generate more leads. From building your brand awareness to boosting your credibility, Contently has all the features you need to reach your goals.
There are so many other tools out there that can help you to improve your content strategy. It can be useful to set yourself goals, to stay on the right track. You might be looking to improve your online presence, boost your SEO, or a bit of both!