Category: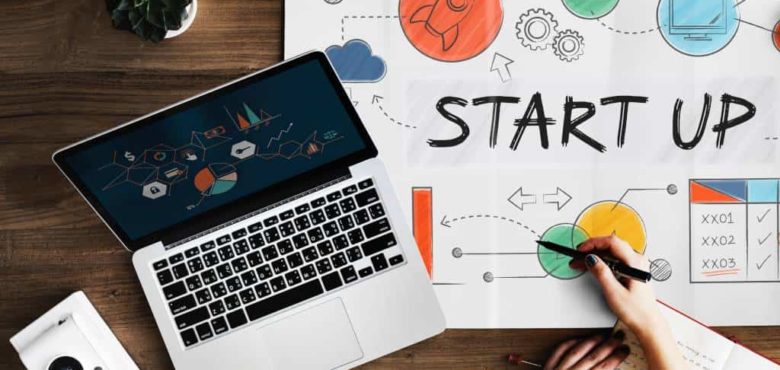 5 Top Tips for Tech Startups
Building a successful tech startup isn't easy, but is a great venture to embark on. As a founder, you will have many roles to play and a lot to consider, including funding, product development, legal, marketing, and sales, which can be challenging to say the least.
Whether you are toying with ideas or have started development, here are 5 top tips you need to know when starting in the tech industry.
#1: Create a Solid Business Plan
The traditional business plan isn't always necessary, as it can be hard to stick to as you try and test new technology. But you must at least write your thoughts onto paper, to ensure you know your business model, your product, how you are going to deliver it, the problem that you are solving, and information about the industry and your competitors. Having some form of plan documented can help drive you and your team forward, as well as make it easier when you involve stakeholders, lawyers, and funding. It is important to note that a plan will always remain flexible, as things will inevitably change along the way.
#2: Secure Funding
Have you considered yet how you are going to fund your new technology? It can be costly when trying to get your business idea off the ground, including start-up fees, product development, legal fees, testing, marketing, and more. There are many options out there where you can secure funding, for example, Clark Street Associates Skywater that can help you bring your ideas to life.
#3: Consider Partnerships
An important aspect of a tech startup is the plan for your business growth. Do you know how you will get the word out there on your new product? How can you reach more clients? One option to consider is other companies or brands that are not direct competitors but are within the same industry and align with your business values to partner with. This can get your product in front of their audience and quickly grow your reach.
#4: Solve a Problem
One of the biggest mistakes businesses make is developing a product that they like the idea of, but the product lacks demand. Make sure your product is providing a solution. It is important to conduct customer research, not just at the start of your business but throughout. This gives you valuable insights into what they need, how you can improve your product, and ensure it is viable. Research can be conducted through surveys, tracking data, or even focus groups.
#5: Scalable Systems and Procedures
You might think because you are only starting out, you don't need to worry too much about systems and procedures. However, spending more time from the start building your business to scale, will pay off in the long run. Whether you are starting on your own or have hired a few employees, it is important to consider how your systems and procedures can be replicated and scaled, by templating them from the start.
While there are many more things you need to consider as a tech startup, these 5 will help your business off to a great start.