Category: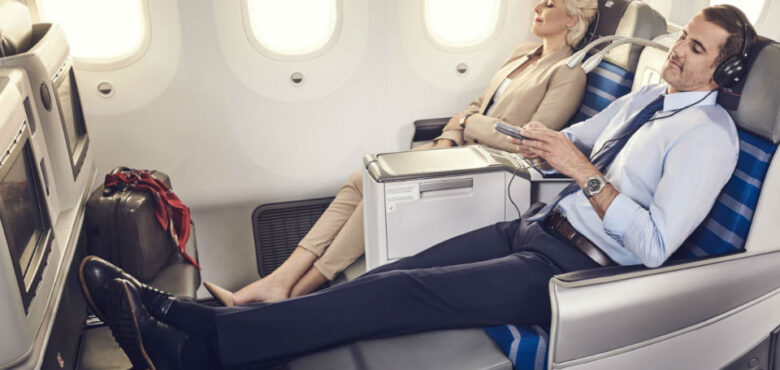 Top Tips for Surviving a Long-Haul Business Flight
You may not be going on a long-haul flight this week or even this month with travel restrictions around the world, however you will want to get on a plane when the time is right. If you have concerns about traveling and how safe it is during a pandemic.
Research suggests that with the current mitigations such as wearing a mask and keeping a distance from other passengers you will be fine. It is also the case that air travel is safer than driving your car. When you consider the workmanship of a plane and the attention to detail you can see why you don't have to take my word for it, just check out the parts manufactured for a plane here.
Below are some tips on Surviving a long-haul flight you will want to consider.
Upgrade
If you can afford to get an upgrade. This will make your journey a great experience. If you know you are wanting to upgrade your flights then planning ahead with your finances is the way to go. You could also check your frequent flyer miles to see if you have enough for an upgrade. Having the extra legroom and the reclining chair is really worth the additional cost on long-haul flights.
Entertainment
You will want to be able to keep yourself entertained to help while away the time on the flight. Think about the films you would like to watch, the books you would like to read. This is a great way of making the time vanish, especially if you are watching a blockbuster movie that takes over 3 hours! Set yourself a list of things to do and take each one at a time. Also, incorporate some downtime too as you don't want to be tired by the time to arrive at your destination.
Hand Luggage
Don't carry too much with you into the cabin. This can be detrimental to your comfort especially if you have to put bags under the seat in front of you. This reduces legroom. Only bring things on the plane that will make your flight more comfortable and that you will use.
Wear Comfortable Clothing
Long-haul flights are not the time to sit in your business suit. You will want to be comfortable so choose your clothing wisely. This means wearing an outfit that is comfortable to be lounging around on the plane for the duration. Comfort should be prioritized when choosing your outfit. Remember to layer up too as it can get chilly on the flight or warm so being able to take a layer off or add a layer is the best option.
Self-Care
Practice self-care on the flight. This means keeping yourself hydrated with water, using a sleep aid if you need one, using essential oils to keep you calm if you get agitated while flying, and listening to calming music all things you can do when on a long-haul flight.
These are just a few things to get you through a long-haul flight. Remember planning is key to ensuring you arrive at your destination in tip-top shape.