Category: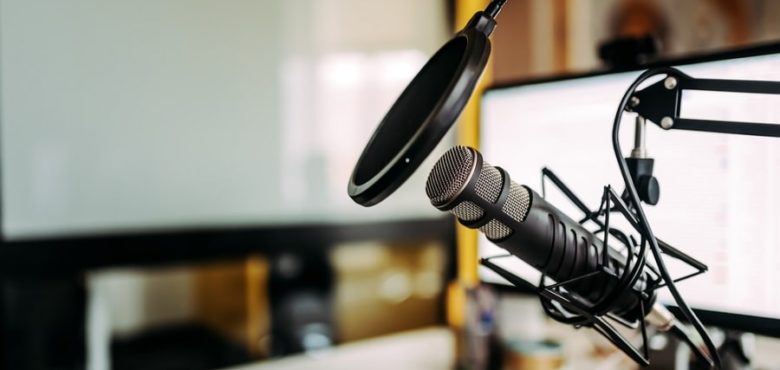 5 Things to Consider for Your Podcast in 2020
Are you currently considering a career as a podcaster or looking to upgrade your current podcast? It doesn't just have to be a labor of love, you can make some money too. Here are five things to consider when looking to scale up or monetize your podcast in 2020.
Consider Your Sound Quality
You can't maintain a popular podcast when no one can hear you, and that's why the sound quality is important when podcasting. Cover the basics, like finding a quiet location away from any street and background noise so you get a crisp sound. You can also play with how you talk into the microphone – avoid talking into it directly is rule number one. Stand up when delivering your podcast, and aim for an even sound that's not too loud or quiet.
Look at Advertising
There's no shame in using advertising to make money from your podcast. With podcast viewings increasing and projected to grow in the future, it's a great time to profit from your podcast. Advertisers expected to increase spending on podcasts by 75% in 2019 compared to 2018. They can be a fit of fun too, as you think about how best to integrate them into your blog. There are a few ways to incorporate your advertising, whether it's a separate segment at the start of your podcast, or seamlessly integrated adverts mid-way through your main material.
Back-Up Your Tech
Don't rely on just your mic and laptop to maintain your podcast. Make sure you back-up all your files on more than one storage device. You might lose money if you lose your back-file podcasts. Check out this handy podcast advice on the best way to back up your podcast. Using an external hard drive is also a smart way to maintain your data. It might seem obvious, but having at least three fail-safe storage devices is a sure-fire way to maintain the safety of your files.
Do Live Shows
If your podcast is popular enough, maybe mix it up with a live show. An event is a perfect way to create some new conversations and reward your fan base for their loyal interest. You'll be able to enjoy their laughs, gasps and interactions face-to-face. It's also a great way of getting your face out there and marketing yourself as a performer.
Invite Guest Speakers
Guest speakers can bring a whole new audience to your podcast. There's a varied format for each podcaster – some host a new guest speaker every podcast, others have independent guest speakers for something a little different, like a 'special episode'. Research your target audience and think about who you want to draw to your blog. You might want to incorporate the guest speaker into your own material or get them to talk about their own field of expertise.
There are many things to consider for your podcast in 2020. You might want to develop your fan base, expand into live shows, or just invest in some good quality tech, but the above should see you through into the new year and beyond.