Category: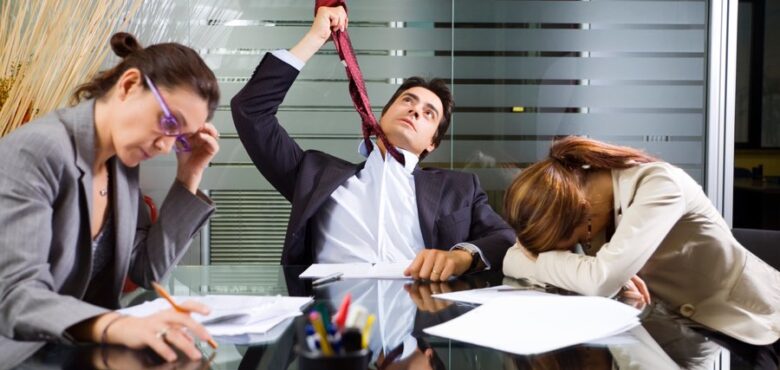 Is Your Team Breaking Down? How to Get It Back Together
You need strong teams in your business in order to get the jobs completed. You need a team that is willing to focus, dedicate themselves to the task, and not be afraid to lean on each other when they need help. It's true to say that personalities are going to play a big part in this, but these can always be overlooked and the most unlikely of people can become friends.
In this article, we're going to be taking a look at some of the things that you can do if you want to get your team back together when they are breaking down. Keep reading down below if you would like to find out more.
Assign More Team Based Tasks
First, we recommend that you assign more team based tasks. One of the problems might be that they rarely ever have to work as a team, so they are all used to working independently. You might think that this is good for your business as everyone is doing something on their own, but it isn't. It's just pushing your team further apart as they really have no need for each other at that point. Then, you randomly throw in an assignment that you want them to work as a team for and they don't know how to navigate this properly.
The more team based tasks that you assign, the more they are going to get used to working together. They will find out what does and doesn't work with another person, and it might make this far easier going forward.
Team Building Retreat
Sometimes, entire teams simply don't get on. Or, there are a few people within a team who aren't getting on and it is dragging the entire team down. Well, as a team they win together and lose together so if you notice that there is a breakdown somewhere, go on a team building retreat. Send your team on a corporate retreat at Evins Mill and make sure that team building is a heavy part of the focus. Trust us when we say that if they can't sort out their issues in the wilderness when they have to rely on each other, then nothing is ever going to work.
Change the Office Layout
Finally, it might just be the case that they are all very closed off from each other. If you can, open the office layout up so that you have an open workspace. Of course, everyone still has their own desk but it is more of a communal feel rather than people shut away behind closed doors. This encourages interactions, and the feeling of being part of a community rather than alone.
We hope that you have found this article helpful, and now see some of the things that you can do in order to stitch your team back together. There are always going to be tough times in your business, and times where your employees aren't getting along as well as you would like, so do something about it where you can. We wish you the very best of luck.