Category: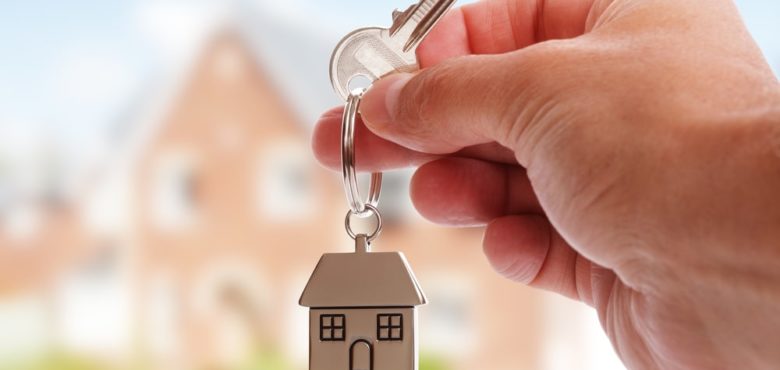 How to Take Your First Step Onto the Property Ladder
Buying property is one of the most common goals out there. Or, building homes to sell is a huge step and a common goal for those that want to get into the property industry. If that's you, it makes sense to seek expert help from the likes of Paul Ognibene Cohasset, who can walk you through the stages of building a property. It's a landmark step into adulthood and a sign that you're financially secure, but it's also a place that you can call your own. Unfortunately, buying property is also less achievable than it once was.
House prices in the US and around the world are constantly on the rise, which makes it more and more difficult for new buyers to get a leg up in the property market. But this doesn't mean that it's impossible to buy a home. 
With this in mind, here are some tips for first-time buyers who want to buy a home, whether for themselves or as a source of income.
Why Buy Property
There are two primary reasons why people buy houses. The first, and most common reason is that they want somewhere to live and call their own. Renting property is expensive and doesn't provide you with a solid financial asset at the end of the day. You're also limited with what you can do with your property, as you can't work on it and make it your own. 
If you buy a house to live in, then you can adjust it to suit your needs and preferences. You can redecorate, remodel, and even add extensions to your heart's desire. Not only that, but at the end of the day, you own the property. This gives you a financial safety net that a renter wouldn't have, as well as potentially providing something that you can hand down to your children.
Another reason to buy property is as an investment. Real estate is still one of the safest investment options out there. You can buy property, then continue to make dividends by renting it to other people. You can also sell it at a profit. 
Getting a Mortgage
While it is possible to save up enough money to buy a property with cash, the vast majority of buyers will have to take out a mortgage in order to afford the property. When looking for a mortgage, it pays to shop around and to look for the best possible deal.
Depending on your financial situation, you may find it easier to get a better deal. A mortgage broker, like any other loan broker, wants to make sure that the loan will be paid off. This means that someone with a high credit score, a good financial reputation, and a steady income will more easily get a good mortgage.
There are some ways that you can improve the likelihood of getting a lower interest rate on your mortgage, or of being able to get a higher mortgage. It can take time, but it's always worth the prospect of buying a home and it will improve your general financial state, which is never a bad thing.
First, save money for your mortgage. Every mortgage requires a deposit or down payment. You will have to save at least 10% of the cost of the property, but the more you can save, the higher the likelihood that you will get a good deal. You should also save up for other costs associated with buying a house, like solicitor's fees and surveys.
You should also take this time to improve your credit score. If you have outstanding debts, then work to pay them off. Set a budget to cut down on spending and, if possible, improve your income. Even if buying a house doesn't work out, you will have a firmer financial position at the end of the day.
Insuring Your Home
Your house is likely the most valuable physical possession that you have, which means that you need to protect it. If you live somewhere where natural disasters can strike, then find ways to secure your property. 
One of the most important ways to keep your home and your belongings safe is to get homeowner's insurance. Depending on where you live, you should look at different policies to find the right one for you. While nobody wants a fire or disaster to strike, you should be prepared for it.
Research the most likely disaster to occur. For example, if you live in an area that gets hit by high wind, then get a policy that will cover that. Not all policies are created equally and some disasters don't need to be covered.
Everyone should make sure that they are covered for fire damage, water damage, and breakage or theft. Even if you don't live in areas that are likely to get forest fires or floods, electrical and plumbing issues can cause severe damage that costs a lot of money to fix.
Necessary Maintenance
As well as making sure that your property is insured, you can take other steps to protect your home. The first thing you should do is change the locks and get a new key. If you don't then the past owner might be able to access your house and, depending on when the locks were last changed, your home might be less secure than you realize.
When looking for a property, you should always get it checked out for any major structural issues before you buy. This means that you can be more informed about the eventual costs and potentially dodge a bullet. 
As well as making your home safe against break-ins, you should also do what you can to prevent damage. Get the electrical and plumbing systems checked out right away, so that you can fix any issues before they cause any major problems. If your property has an HVAC system or is otherwise heated, then get these systems checked out as well. 
Depending on the age of the property, there might be other odd jobs that need tackling. Getting new doors and windows, for example, can refresh the property and save you money in the long run, as it keeps your house better insulated. While you're at it, check the roof and insulation for any issues.