Category: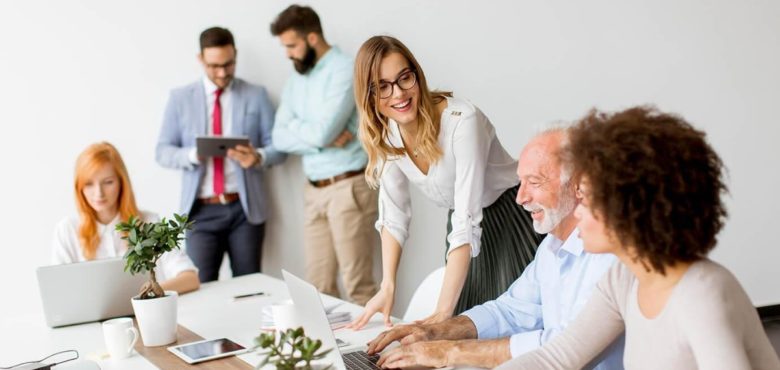 The Systems & Experts Every Growing Business Needs to Have in Place
A lot of small business owners try to do everything themselves. They wear all the hats, so to speak. But at a certain point, you have to ask yourself whether you're really saving money by doing everything yourself or if you would actually save more money—and time!—by outsourcing some of the work to experts.
As your business grows, it becomes more and more important to have experts and systems in place to help you run things smoothly. From human resources to marketing to customer service, a well-oiled machine is essential for keeping things running smoothly – and keeping your customers happy. In this blog post, we'll take a look at some of the key systems every growing business needs in place.
Bookkeeping and Accounting Services
If you're not a numbers person, then bookkeeping and accounting are probably two areas of your business that give you a lot of anxiety. And when you're anxious about something, it's hard to do your best work. So why not outsource these services to an expert? That way, you can focus on the parts of your business that you're good at and leave the numbers game to someone who knows what they're doing. As much as you can bring software in for this, it will prove to be the best option.
Human Resources
As your business grows, you'll likely find yourself hiring more and more employees. Keeping track of all of your employees – their contact information, job titles, salaries, and more – can be a full-time job in and of itself. That's why it's important to have a good human resources system in place. A good HR system will help you keep track of all of your employee information in one central location, making it easier to manage payroll, benefits, and other HR-related tasks. If you know that it's all too much, then you may find that outsourcing your HR is a better option.
IT & Tech Support
When it comes to the tech your business needs to run efficiently, you may not always know where to start. This is why it's a good idea to procure managed IT support and an Online Business Manager to help you. If you know that you don't have the time or skills to be able to handle these aspects of your business, it's a no brainer to outsource them. Then you can trust that they are being cared for on your behalf.
Marketing & Advertising
A good marketing system is essential for any business that wants to grow. A good marketing system will help you develop and track your marketing campaigns, measure their effectiveness, and optimize your campaigns for better results. Additionally, a good marketing system will help you manage your customer relationships – ensuring that you're providing the best possible experience for your customers at every touchpoint. But at the same time, you may find that it's more cost-effective to procure an expert team to take care o your marketing and advertising for you, particularly social media management.
Social Media Management
Are you tired of being active on social media but not seeing any results? It's time to outsource your social media management! There are experts out there who can help create and implement a social media strategy that will actually get you results. From increasing your online visibility to growing your audience to generating leads and sales, social media management specialists can help take your business to the next level. And since social media is constantly evolving, it's important to have someone on your team who is keeping up with the latest trends and best practices. Otherwise, you could find yourself falling behind the competition.
Website Design and Development
Your website is often the first impression potential customers will have of your business, so it's important that it makes a good one! If your website is outdated or difficult to navigate, then it's time for an update. But unless you're a web design expert yourself, this is another area where it pays to outsource to a professional. A good web designer will know how to create a beautiful and user-friendly website that accurately represents your brand and helps you achieve your business goals. Plus, if you have ongoing web development that you don't want to have to deal with yourself, having an expert on retainer can be a great idea.
Whatsmore, if your web designer also doubles up as a graphic designer, you can procure them to help with design and social media creation too.
Customer Services
As your business grows, you'll likely find yourself with more and more customer service inquiries to deal with. A good customer service system will help you keep track of all of your customer service requests in one central location, making it easier to respond to them in a timely manner. Additionally, a good customer service system will help you track customer satisfaction levels so that you can identify potential problem areas and address them accordingly.
Customer service is an essential part of any business – but it's especially important for businesses that are growing quickly. After all, happy customers are more likely to stick around – and recommend you to their friends! – than unhappy ones. If you know that you're busy and struggling to keep on top of things, bringing in an outsourced customer services team could also pay off for you.
Final Thoughts
Developing systems for human resources, marketing, and customer service, among everything else, is essential for any business that wants to grow. By putting these systems in place early on, you'll be able to save yourself a lot of time and headaches down the road. There are some areas of your business where it pays to have an expert on your team. If you're feeling overwhelmed or stuck, consider outsourcing bookkeeping and accounting, social media management, or website design and development services. You'll free up valuable time and mental energy so that you can focus on running your business—and hopefully see some positive results too!