Category: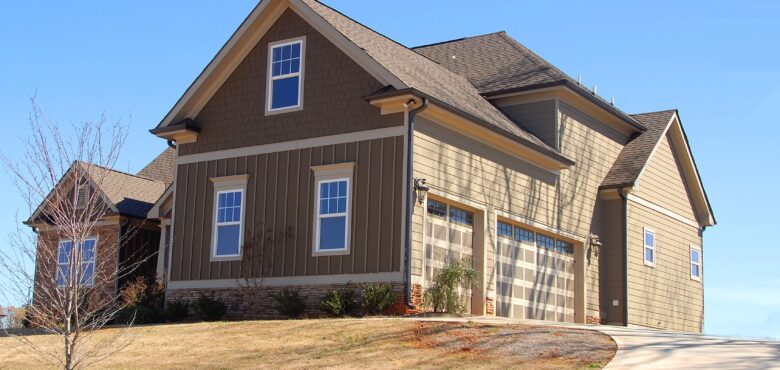 5 Summer Maintenance Measures for Your Home
While summer is usually the season in which we take vacations, have fun entertaining in our gardens, and generally making the most of the warm weather, it can also be the best time to take care of our household tasks. This is because unlike in the colder, wetter months, maintenance and household upgrades can be undertaken without much in the way of distraction.
For instance, roofers often recommend having your roofing system replaced or repaired in the summer if you can, because this can prevent rain and other issues from causing problems in the long run. 
Planning out summer maintenance measures for your home takes care, attentiveness, and the willingness to consider which problems may be relevant in the future. On top of that, selecting the right outcome requires the ability to judge value for money, so that you end up saving money in the long run (for instance, through excellent insulation) rather than losing it on constant mini-fixes and repairs.
Without further ado, let's consider some advice with such an outcome in mind:
Garden Path Maintenance
A garden path is a wonderful thing to have, but the value is dulled slightly if it's unsafe to use. Of course, you may not realize that it's become unsafe until someone actually falls on it, but you can inspect it beforehand to make sure this unnecessary litmus test won't come to pass.
Sometimes, patio slabs can become loose, or wooden chips can be uneven and hard to walk on, while brickwork can separate, especially with growths from underneath. Depending on the kind of path you have, replacing the paving, or the handrails, or even applying the firmament if there has been a little land movement can be essential.
At the very least, cleaning the path through thorough pressure washing can make a tremendous difference, too. Garden path maintenance is a careful and attentive measure to get right; but it certainly beats welcoming injury or even opening yourself up to that.
On top of this, yearly maintenance where this is concerned can also help you inspect the health of your garden, your treeline and its roots, or other fixtures near it, such as the garden arch or border wall you've placed nearby. In the long run, taking a mindful look at the elements of your property you consider to be 'fixed' and 'stable' is always a wise path to take, no pun intended.
Home Security Attendance
When it comes to home security attendance, it's much easier to make fixes in the midst of summer. Sure, a potential trespasser might wait until its raining or even snowing to try and access your property, but that doesn't mean you have to wait until those conditions to make changes.
For instance, implementing motion-sensitive floodlights with a protective hood so those weather elements won't interfere with the functioning of this can be essential. A great lock system, making sure your doors and windows are robust, and that you have a capable home alarm is always worthwhile. This way, you can be quite sure that even if you're not home, your household is as secure as it can be, and cannot be trespassed without at least alerting your neighbors to the disturbance.
Of course, you can also cultivate social protections like during your local neighbor watch scheme, but this can be achieved outside of the window of summer you might use for more material installations.
Home Heating Systems
Heating systems may not be used in the midst of winter, but you'll certainly find that they can be implemented at this time and tested appropriately so that when the cold does bite later on in the year, you won't have to endure it until your investment pans out.
We'd definitely recommend taking the time to learn more about a direct vent heater, but you may also wish to learn about the benefits of combi boilers, air conditioning serving as a precise heating unit, and how to implement insulation replacements so that your heating doesn't escape your household as easily. With a combination of those measures, we believe you'll be in the correct position for success going forward.
Driveway Care
Driveway care can be better achieved in the midst of summer, of course, because rain, snow and ice isn't exactly conducive to great driveway installations. In the sunlight, you'll also be able to better inspect the condition of the driveway such as where the tarmac may be crumbling away, stones that have cracked, bricks that need to be reapplied or secured, or perhaps assessing the worth of stripping all of this away and implementing a better solution like epoxy resin.
Driveway care can also extend to the surrounding elements of this part of your property, like the secure nature of your front gate, the durability and condition of your garden border wall, and more. You may even resolve a few fixes you noticed during the spring showers, such as how water has started pooling at the bottom of your drive because the runoff is blocked up or because the prior driveway installation hasn't been properly completed. The dry summer is the perfect time to refit that and cultivate a long-term solution.
Window Condition & Cleaning
Outside of any incredible fixtures that truly change the nature of how your home is to be enjoyed and lived in, you may just wish to top up some of the necessary maintenance and cleaning measures that you can't really attend to in the colder months.
For instance, the end of summer is the perfect time for professional window cleaning and servicing, as the dust of the hotter season can be wiped away, ready for the growing cold. This way, your home looks much fresher, after it enjoys that external spring cleaning. This way, you can move into the festive period with a home ripe for decorating. We're certain that time will be upon us faster than we realize.
With this advice, we hope you can implement some of the best and most worthwhile summer maintenance measures for your home.