Category: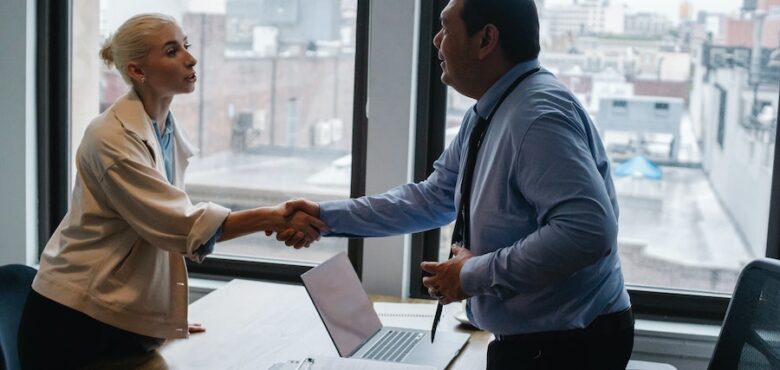 5 Steps You Should Take Filling a Crucial Position
If you are a business owner then you may be busy trying to navigate the world of employees and hiring people. It can end up feeling a bit like a minefield when it comes to finding the best people for the job. You don't want to get it wrong but you also have to be picky with what you are looking for. Don't be afraid to turn people down that don't fit the bill, but welcome the people that do. They could change your business and your life. Take a look below to find out the best ways to fill those all-important positions within your business. 
Use a Professional Recruitment Agency
If you are trying to fill an important position within your company then you might decide to use a recruitment agency. The amount of businesses now using a recruitment agent to help them fill positions has increased immensely in the past five years. The main benefit to using a recruiter is that they free up your time to put towards other areas of your company. Hiring people yourself could also mean you rush into decisions that won't necessarily go your way in the future. This could lead to a high employee churn rate, which means employees come and go within quick succession. It takes vital time away from your business as you need to start the hiring process all over again. 
If you are searching for people with specific skills and qualifications that fit the bill then a recruitment agency is the way to do this. You can use executive search firms for instance to find someone to manage and look after your business. 
Aim for a Diverse Team
If you are trying to find the very best people to work for you then make sure you find people with many different skills. You don't want to hire essentially the same person over and over as this won't bring anything to your company. If people have provided you with resumes then take your time looking over these. If you are looking for someone that speaks a foreign language or is great with IT then this is going to help your team and business improvement. Alternatively, if you are unsure of which is the best person for the job you could use software that will choose the person for you. This type of AI is becoming increasingly common for people looking to fill positions. It gives everyone a chance in the application process and may choose someone that you wouldn't have originally gone for. This means you will end up with a hugely diverse team as it is completely target-driven software that you will be using. 
Keep Candidates Relaxed
When you are in the process of meeting people in the hope of hiring them it is vital you help them feel relaxed and calm. If you make them feel welcome and you come across as approachable then they will interview at their very best. However, if you are demanding and don't watch your body language then you will instantly put someone's walls up. This could lead to you missing important skills they have as they are now nervous, anxious, and lacking in confidence. 
It may help to organize a telephone call or video meeting before you meet them in person. This will give you a better understanding of the type of person that is about to walk through your business door. 
Complete Background Checks
A lot of employees meet potential candidates and instantly trust them, however, this could mean devastation for your business. If you have hired someone based on how they are as a person and their resume then they may be missing vital skills to help them succeed in your company. You should carry out background checks on all your employees before you hire them, especially if they will be working with vulnerable people. Use a quiz maker as part of your hiring process before or during the interview to ascertain their knowledge and ensure they know what you need them to know before hiring them. The last thing you need is for a lawsuit to hit your office desk because of something an employee has said or done. If you are in the process of hiring someone, make sure you are ringing any references they provide you with.  
Don't Decide in Five Minutes
Finally, it is common knowledge that all it takes is 60 seconds for someone to make a great first impression. However, when it comes to your business you don't want to be rushing into any hasty decisions that you may regret later down the line. When you meet potential candidates, take your time chatting with them, getting to know them, and asking what they will bring to your business. It might be useful to invite them back for a second and third interview just so you are sure if they are the right person for the job. 
We hope you found this article helpful and that it gave you some useful tips and tricks on how to hire people for crucial positions within your company.