Category: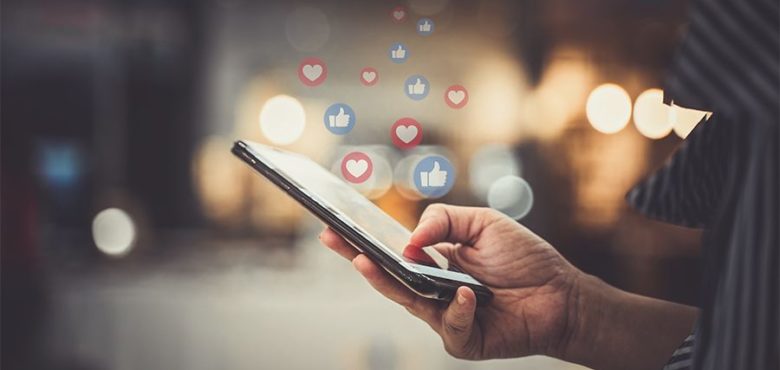 Social Media: 4 Things You Didn't Know That Will Revolutionize Your Strategy
You're a millennial, so you grew up with social media and understand everything there is to know about the marketing tool. At the very least, you've spent the past decade getting to grips with how it reaches millions of people to broaden your customer base.
In short, you've got the bases covered when it comes to social media marketing for your business. But, did you know that even the experts have gaps in their knowledge? And, are you aware that the smallest hole can rip a boat apart?
The last thing you want to do is to abandon ship when your strategy goes south. With that in mind, you can use these social media secrets to revolutionize your approach.
#1: Facebook Tags in Exchange for Favors
Like on Twitter and Instagram, the "@" symbol works in the same way on FB. All you need to do is type it into the search bar and then the name of the person or company that you want to tag. Once the name is highlighted in blue, they'll be able to see your post. Whoopty do, but why is this a big deal? The simple answer is that it allows you to cultivate contacts and rack up favors without being overzealous. When a business sees your kind post, they'll likely do the same, and a beautiful friendship is born!
#2: Period or Space Before the Twitter Handle
Shouting users out with the "@" symbol is an excellent way to get the ball rolling. The problem with this tactic is that it only works with one-on-one tweets. If you add multiple profiles, it won't show up on their timelines unless everybody follows each other, and the odds are quite low. Thankfully, putting a space or period before typing out each tag's handle is a handy loophole that overrides this function.
Now, you can shout out as many Twitter peeps as possible and double down on your favors.
#3: Interactions Based on Friends
This report shows interactions are more successful if you have more friends. Quite simply, there are more people to see it and share it with their followers. If you have fewer than 10,000, any activity up to twenty-eight is very good. Of course, you want to go higher and raise more awareness of the brand, which means you need around 500,000 to a million friends. In this case, the only realistic way to manage online social media accounts is to hire an agency.
Social media appears to be something that you can keep in-house. Yet, when it reaches a certain number, your ability to manage properly lowers.
#4: Marked as Spam
Facebook lets its users mark adverts and posts as spam. So, it's as essential as ever, if not more so, to stand out from the crowd for the right reasons. Brand marketing that is boring or annoying will be blocked and not appear on their feed, resulting in a waste of the company's resources.
As social media platforms grow and expand, you must follow suit to ensure you're not left behind.