Category: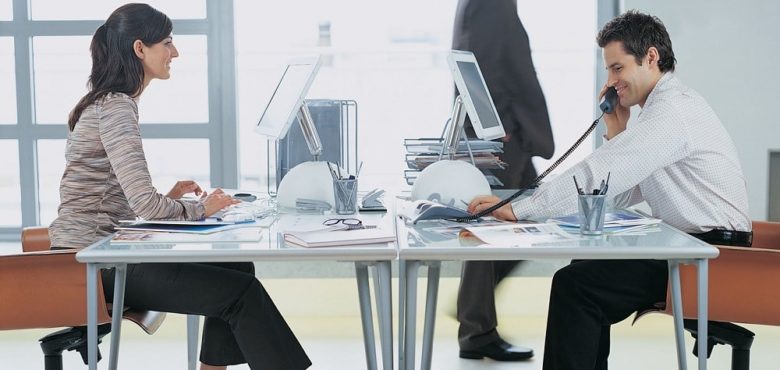 Would Your Small Business Benefit from Office Sharing?
Having been invited on a selection of office tours recently, there was one office set up which instantly caught my eye. Four small creative businesses had decided to rent office space together, instead of going it alone and renting one office each.
I was intrigued by their reasons for making this choice and decided to ask what made this modern working practice the better arrangement for them all?
What I discovered was a practical and more efficient way of working, which I would thoroughly recommend to those smaller of business setups thinking about making such a move.
Shared Office Space Works Out Cheaper
The most apparent reason for sharing office space is to reduce rent, business rates and any other financial costs associated with running a business.
The group of businesses I studied had a contract drawn up for them at the very beginning of the venture. This detailed all charges in black and white that each company was responsible for.
To make it fair and straightforward, all charges were divided by four. This meant a vast reduction compared with what they'd have paid for individual office space.
Shared Office Space Encourages Networking
If you have a shared office space with businesses who are like-minded but offer a different niche to yours, there are significant opportunities for networking here. Best of all, you don't need to leave your office, or advertise your services to get such contracts. They all come to you!
I watched as a marketing agency, graphic design business, writing service, and bookkeeping company all worked together to promote the other one's services to their own clients where possible. The effects of this meant their work schedule was often booked up months ahead of time!
If you're looking for a practical, cheaper and more inspiring work environment, why not look and see if a shared office space could work for you? One thing's for sure; as a small business, you'll never be lonely again