Category: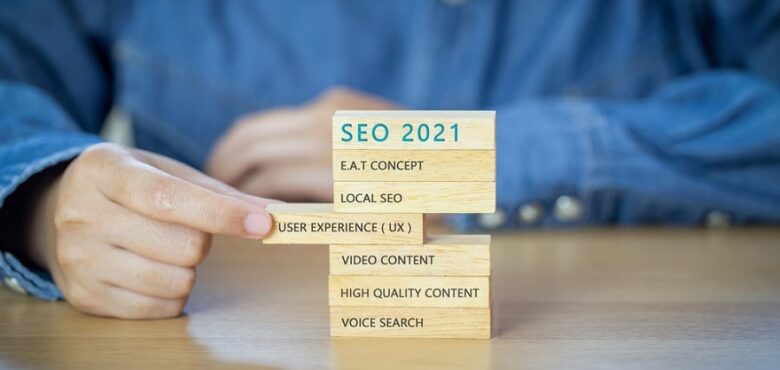 SEO Trends You Should Know in 2021
The significance of positioning your web pages at the top of Google SERPs rankings cannot be overemphasized. From providing you with huge traffic, to attracting more clicks, leads, and higher conversion rates, the benefits of Search Engine Optimisation (SEO) is massive.
According to SEO statistics in 2020, 61% of marketers indicated that improving SEO strategies to grow their organic presence is a top priority. However, developing an SEO strategy in such an evolving industry isn't simple, which is why you should keep these trends in mind to stay top of the digital competition this year.
Offer Relevant and Valuable Content
Offering original and useful content is a constant trend in digital marketing. This is because every element analyzed by Google's algorithm is somewhat related to user experience. Therefore, to satisfy your website visitor, you need to provide rich and original content that conveys what they are looking for. Anything less, and your user will end up searching for better content from alternative websites, causing you to lose a potentially valuable customer. The more dissatisfied customers you have, the higher your bounce rate will affect your brand and web authority.
User experience (UX)
As indicated earlier, user satisfaction is essential for your digital marketing success. Yet, it is imperative to know that user satisfaction depends not only on the quality of your content but also on the overall user experience. Your website should be easily accessible with fast-loading pages, intuitive navigations, and other components to create a rich and more productive experience for your users. Maintaining fast and interactive web pages is crucial to maximizing your SEO results in 2021. You can use Google PageSpeed Insights to understand your pages' performance.
Invest in Long-Form Content
When it comes to content marketing, the famous acronym E.A.T (Expertise, Authority, and Trust) is very vital to widening your website reach and getting more leads. It is essential to show your users that real persons with expertise wrote the content you are offering and can discuss it. This is particularly important for influencers who are trying to enhance their personal branding social media profile.
Invest resources in creating long-form content to adjust to the new framework. Google's understanding of who you are, the content you offer, and your target audience is vital. The State of Content Report brings information that affirms the importance of more extended content. If you want to expand your brand's organic reach, invest in long-form content. Long-form content is recommended to have three times more traffic, backlinks, and shares than the average length article.
Mobile SEO
Improving your SEO means guaranteeing that your website performs well across all platforms, especially on mobile. Since 2019, desktop pages have been second to mobile pages in Google Analytics. Consequently, Mobile SEO has become critical for digital strategy success. This is due to the growing number of people who access the web from their phones. According to a 2019 study, there are approximately 4 billion unique mobile internet users globally, contributing to 51% of overall internet traffic. Subsequent studies have followed the same trend as most internet searches are directed from mobile phones compared to desktops. It is therefore essential to optimize your mobile experience as you do on your desktop.
Understanding SEO trends and adjusting to them is key to enhancing your digital marketing strategy. Google's algorithm is updated regularly, making it essential to equip yourself with the most recent updates. The critical thing is to offer a quick and enhanced experience for your audience consistently.