Category: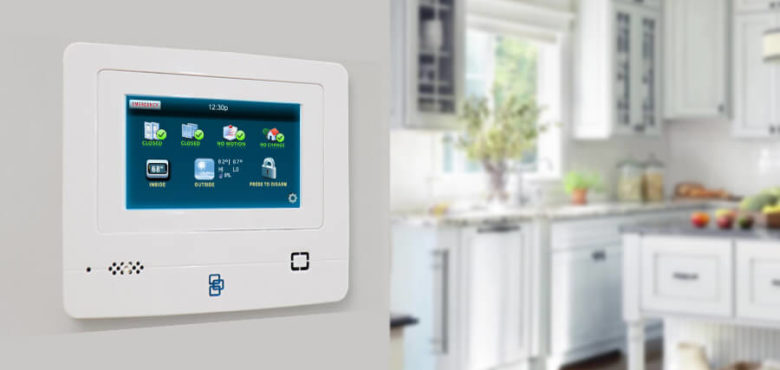 Protecting Your Home With the Right Alarm System
It is sad but true that we need to protect our homes today. Unfortunately, crime rates seem to be rising all of the time, and so you need to ensure that you have methods in place to combat this. An alarm system is a must. Read on to discover more about the different alarm systems.
One of the most popular solutions is the auto dialler. This is an alarm system that calls a pre-entered number as soon as the system has been breached. So, if the alarm detects that someone is in your home, you will receive a call so that you can take immediate action. Real estate agents often recommend investing in a system like this at the bare minimum, as security is the main concern for purchasers today.
How Does an Auto Dialler Alarm System Work?
An auto dialler alarm is a cost-effective way to be alerted if your alarm goes off when you are not at home. It will connect to your alarm panel, and it communicates using your normal phone line or a mobile SIM card. You will input the number(s) that you want to be called if the alarm is triggered. If the first person does not answer, the system will then call the next person on the list.
Reasons to Consider an Auto Dialler Alarm
Fantastic deterrent against burglary – Most burglaries are opportunistic, so the presence of an alarm can deter criminals from targeting your home.
Peace of mind – Have complete peace of mind that your home is secure when you are not there.
Reduce insurance premiums – You may be able to reduce home and contents insurance premiums, as your property is now viewed as less of a risk. This is something you should discuss with your insurance provider.
There are a number of different auto dialler systems available. The two key types are speech diallers and GSM diallers. Both are designed to contact programmed numbers when the alarm is triggered, however, speech diallers require a landline whereas GSM alarm systems require a SIM card, as they use a mobile network.
There are pros and cons to both systems. Speech diallers are cheaper, as they run on landline rates, rather than mobile ones. However, it is unlikely you will spend a lot on either, as they only dial out when the alarm goes off. GSM diallers are a bit more secure, as an intruder could cut the home landline while entering a property, disabling the speech dialler so that it cannot call out.
Hopefully, you now have a better understanding of the different types of alarm systems that are available today and why an auto dialler alarm is a good choice. Nevertheless, it is vital to stress that an alarm system is only one method of protecting your property and you should use other methods as well to ensure as much security as possible. CCTV is another area you should be looking into.