Category: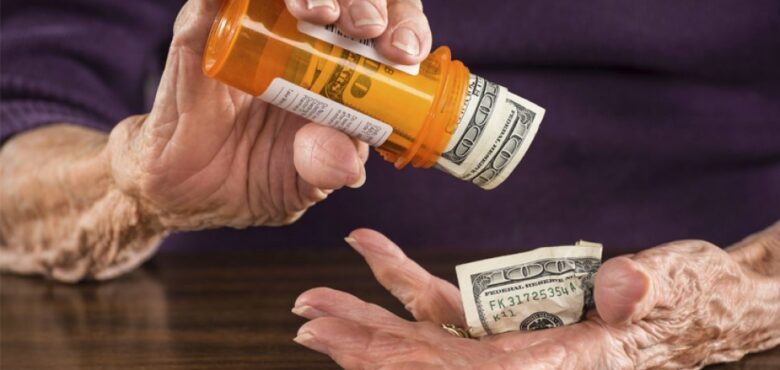 How to Prepare for Medical Expenses in Retirement
Health care costs in retirement, including health insurance, are a big concern for many American workers. This worry isn't just for those with failing health, either. Healthy individuals live longer, so their medical costs exceed those who are ill.
However, seniors can take steps to be prepared for what's ahead and enter those golden retirement years with a positive outlook.
Anticipate the Unexpected
According to the Centers for Disease Control and Prevention, approximately 85% of older adults have at least one chronic health condition, and 60% have two chronic illnesses.
Conditions like diabetes, heart disease, stroke and stroke recovery, and cancer are four of the most prevalent conditions in people age 65 and older. Therefore, it's essential to be aware of any family history or predisposition to these conditions and to anticipate the associated medical costs if you or a loved one should find yourself with a diagnosis.
You can't change a genetic tendency, but you can try to live a healthy lifestyle and improve your chances of avoiding these health challenges. Lifestyle factors play a role in specific cancers, and while it won't guarantee a long, healthy life, it's essential to understand how particular behaviors impact your health.
For example, years of research and education have helped millions understand that smoking and the use of nicotine can lead to lung cancer. Likewise, asbestos exposure can cause mesothelioma.
Staying active, eating a healthy diet with plenty of fruits and vegetables, having regular visits with your primary care provider, and staying active as you age will all decrease your risk of significant disease over time.
Have a Financial Plan
Genetics and other uncontrollable factors frequently have a role in the requirement for medical care with high out-of-pocket costs. Preparing for retirement early and having a financial plan in place for medical expenses will give you peace of mind and make it easier for you to transition into retirement.
Depending on your age and stage of retirement, your financial situation may include income from any or all of the following sources:
Health Savings Account (HSA) to cover specific health insurance premiums.
Employer-Provided Insurance/retiree health coverage.
Private insurance through the health insurance marketplace.
Medicare, a government health insurance program.
Long-term care insurance.
Other income such as personal savings, annuities, or payouts from a settlement or mesothelioma lawsuit.
Get an Expert On Your Side
Adding medical expense planning to general retirement planning can be overwhelming, so consulting an expert early and often is recommended. Since the senior population can be vulnerable to scams and untrustworthy advice, it's crucial to find an expert with a good reputation and local references.
Directories found on sites like the AARP website are a great place to start!
Retirement should be an exciting part of life, and yet many enter with fear and uncertainty. When you leave your last employer, planning early and understanding what to expect in the area of retirement medical care will help alleviate your concerns and let you focus on what matters most – making the most of your golden years.