Category: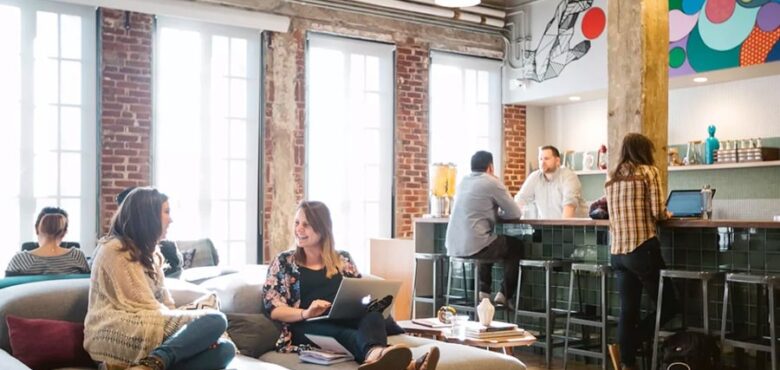 How Does Your Office Space Affect Your Employees?
Every successful business needs a hardworking and efficient team behind it, and there are a lot of factors you have to consider if you want that for yourself. Aside from the individuals you have hired, you need to ensure your office, and workplace culture is positive for efficiency and productivity.
A hostile work environment will often be distracting. It can have your employees working less efficiently than they could be. Motivation can be lowered as a result of unnecessary tension or lack of encouragement.
As the leader of the business, you need to ensure the workplace you're providing your employees is everything it needs to be, or your business will suffer as a result.
Company Culture
Your company's culture is your values for your business and how you interact with your employees. What kind of environment are you trying to set between your employees, customers, and partners? If you're very casual with how you handle things, you can expect the interactions within your workplace to be the same.
The kind of culture needed for the best environment may vary from business to business, and it's about finding what works best for you and your team.
Motivation
Maintaining motivation can be very difficult, especially when presented with a demanding workload. If times are stressful, you may find that your employees experience burnout much faster, leading to a complete lack of motivation all around. Your team's motivation is something you should be actively trying to maintain, and there are a number of ways you can do that.
Rewarding your team is a great motivator, and it will help them stay on track if they know that their hard work isn't going to go unseen and unappreciated. Show each team member that you see how much they're putting in and are valued as a company partner.
A workplace would feel much more welcoming if your employees had the opportunity to get to know each other a little bit more. Group projects can feel impossible when it comes to working with strangers, so make sure to encourage team-building activities and planning events with the team. 
Workplace Equipment
Comfort is essential in any workplace, especially if people are going to stay put and work for hours at a time. You can't expect anyone to get much work done if all they can think about is getting up from their chair and going elsewhere. You need to make sure the office equipment you're supplying is good enough for your employees.
Discomfort isn't the only thing at risk, but without high q quality chairs like this mesh office chair, your employees may experience things like back pain, carpal tunnel, or other ailments. Sitting with poor posture and chairs that don't offer sufficient support will cause harm over time.
Having any dangerous or faulty equipment around can also threaten employees, making them feel unsafe while trying to work. If you have any defective equipment, see that it's replaced or repaired so it's safe to operate once more.