Category: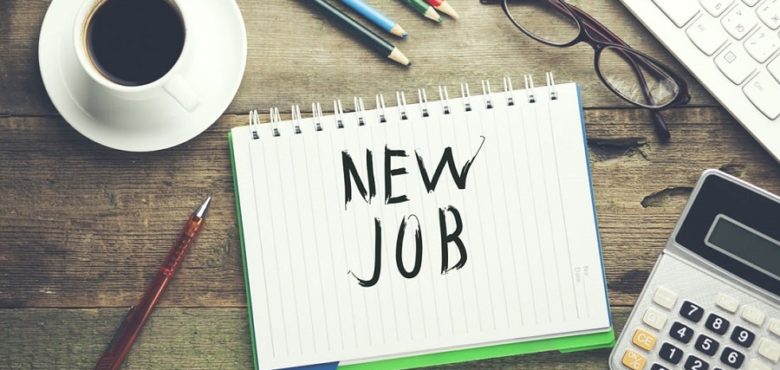 Why You Should Never Be Scared of a Career Change
Have you ever felt like you are unhappy at work? Like you don't feel passionate about your career? As though you are wasting your life doing something that you don't love, or even enjoy? Or even like your job is making you unhappy, affecting your health and relationships and having a detrimental effect on your quality of life? But, at the same time, have you felt trapped?
As though you have to stick with your job or career, because you spent a fortune at uni and you trained for years, and you can't waste it? Or, like you are stuck, because there's nothing else that you know how to do? You might not have any other experience or qualifications. Whether you have been working for four years or 40, that can make finding a career in a different industry feel like an impossible task.
But, a career transition, at any stage in your life isn't just possible. It's often easier than you might imagine. There's plenty of support and guidance, and a career change is often well worth it. Let's take a look at just some of the reasons why you shouldn't be afraid to jump onto a new career path.
It's Never Too Late (Or Too Early)
If you've been doing the same thing for 30 years, and you are on your way to retirement, it's still not too late. In fact, many people today launch successful encore careers, and even start their own businesses, long after the age of retirement has hit. Some, do it for money, and others because they are bored. A change of career much later in life can help people to follow their dreams before it's too late. It can give them a fresh lease of life, and it can improve their mental health and mood. For many, retirement is a lonely time, and trying a new career can give life a new excitement. At this stage of life, a new job could even help you to live longer.
On the other hand, if you've only been doing something for a few years, and it took you years to qualify, you might think it's too early to give it up in favor of something else. While at this stage, you might want to give it more thought, and you might have other responsibilities and financial pressures to factor in, it's still not a bad idea. If your career is making you unhappy, trying something new now might give you a lifetime of job satisfaction and happiness.
Learning Opportunities
Years ago, you had to be at school to learn, or at least to gain a qualification. This often meant that it was impossible to study a new subject in later life until you could afford to quit your job and head back to full-time education. This is no longer the case. In modern society, there are many different ways to learn, to gain professional qualifications, and even to get a degree. You can study part-time around your work and family commitments. OR, you can study online, from home, as and when you get the chance. While education is expensive, there are plenty of options here too, and generally, qualifications are more flexible and readily available. This can mean that a career change, even with no prior experience, isn't out of the question.
You've Got Transferable Skills
Not all career changes require a degree or formal education. You might have to go back to an entry-level position, but you can often do this without the corresponding degree. However, you might still think that you will be unable to get a job without experience in the field.
But, have you considered your transferable skills? The skills that you might have picked up in previous employment, or even other areas of life, that could be useful in your perspective career? These should be at the top of your CV, as they show not just that you have the skills needed, but also that you understand what these skills are.
Some basic transferable skills that are useful in most sectors are organization, the ability to work well under pressure, time management, attention to detail, customer service, and enthusiasm. Other key skills that you might have might include people management, accounting, social media skills, digital marketing, writing, editing, design, money control, scheduling staff, dealing with complaints, motivating a team, working independently, taking care of children or the disabled and leadership. Ask yourself if you do anything in your current role, or have done in the past, that could help you in a new position. Whatever you have been doing up until this point, you'll have some transferable skills.