Category: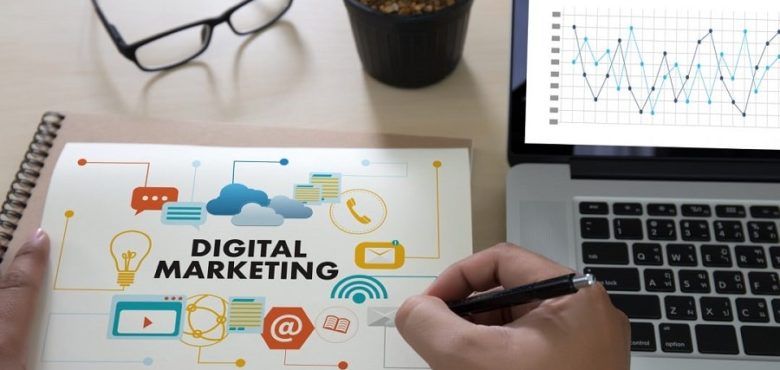 How to Measure the Success of Your Digital Marketing
The main goal of your marketing campaigns is the return on your investment. Your digital marketing strategy has to encompass what you get back from the investment that you make, but one of the worst things you can do is to forget to measure it. If you're planning to hold a campaign online, especially those that raise awareness of your brand, you need to make sure that you are able to track the results. There are some campaigns that bring visitors to your website, and this is still going to help you to increase your profits in the long run. The problem is that short-term results are not always monetary.
When you can't measure with money, how do you measure your digital marketing campaigns? Well, it comes down to knowing exactly how to see whether success has come in. From your SEO services, to your Google Analytics investments, you need to be able to measure whether or not your campaigns are working for you. The reason for this is that if they are not working, you're going to invest in your marketing and not get anything back – which basically means you're throwing money into the bin and setting it on fire. So, how do you know whether your digital marketing campaigns are successful? Let's take a look at some of the best ways that you can measure the success of your marketing campaigns.
Your online sales. Looking at the online sales from your website is actually the simplest way to check on your success.

Tracking your online sales

is better when you use the right platforms, and if you install the right code into your website, you can see which of your marketing campaigns are really driving the most sales online. This is an important conversion, especially if you hold all of your sales online on an e-commerce space.

Look at your leads. Your website should have web forms that encourage customers to sign up to newsletters and to add their information to subscribe to your blog posts. Almost all websites have forms like this, and if you do have them to request services and schedule appointments, and if you use any form of Google Analytics, you can see which of your campaigns get the most use of your forms. If your visitors are completing your web forms, this could lead to conversion of a new customer. Marketing campaign success is better measured by the number of leads that are generated.

Phone call sales. While looking at

your online conversions

and your lead forms online, you should look at what sales you're making and what leads are coming via phone calls. You'll need a DNI to track your calls –

dynamic number insertion

. This can show the visitors different phone numbers depending on how they arrived at your website. This will also allow you to see which campaigns result in the most calls because you can check them against your phone logs.

Look at your live chat. If your website is offering one of the best live chat for shopify, you are going to be able to communicate with people. It's also another way to measure your success. It's a way that you can engage with people, and answer their questions. When you have a live chat toggle installed on your website, you can track which marketing campaigns drive those chats. This can be done using a built-in tracking in the chat program, or you can again use Google Analytics. 

Use your website visits. One of the simplest ways that you can measure the success of your

digital marketing campaigns

is with how many people are clicking through to your website. It's quite a shallow metric, because you're not checking how many of these customers have converted to paying customers, but it's always important to measure your visits per marketing channel. If you're viewing your traffic trends over time, you want to be able to measure the difference between your organic search traffic, and your non-organic search traffic. This is also a great way to support any potential issues and any particular money pets you might be pouring cash into with no return.

Page views. Okay, so we know that website visits are important, but they don't tell you

whether people are engaged by your content.

Did you know that analytics could show you how your visitors click through to your site while also providing how many numbers of pages per visit? So, if somebody clicks onto your website, you can see which pages were looked at and how many times they've looked at those pages. It can help you to understand whether or not your content is engaging enough, and this can help you to work on that content.

Mapping out time spent. How much time are your visitors spending on your blog? How much time are they spending on each page of your site? Which of your digital marketing campaigns brings in the most visitors? All of these questions are vital and you need to be able to answer these to know whether or not you are measuring the success of your digital marketing campaigns. Analytics can help you with this, and your SEO experts can help you with it, too.

Learn to understand the

bounce rates

. Bouncing is a bad thing. In the world of digital marketing, high bounce rates on your website shows that people are clicking on to your site and on the back buttons very quickly as soon as they land on your site. This means that there is a very big difference between the strategy you're putting out there to encourage people to go to your website, and the way your website landing page looks in the first place. The problem here is that before you can rectify this, Google is going to interpret this as a low quality or a spam website. This results in SEO penalties. You can use analytics to measure your bounce rates over time, and help you to spell any trends in your marketing campaigns to help you to improve.