Category: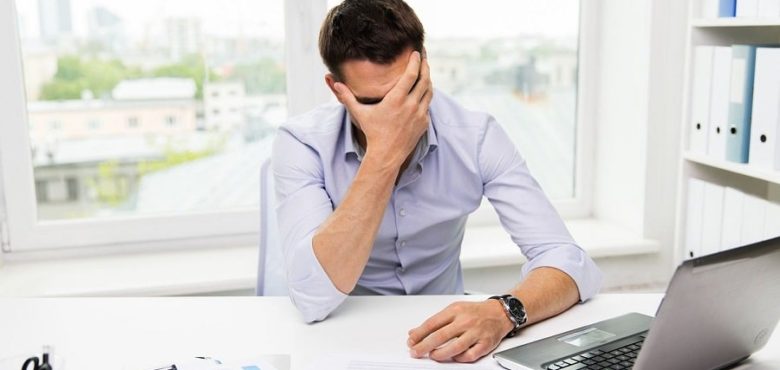 Five Deadly Marketing Mistakes Small Business Owners Should Stop Making Immediately
Thanks to the internet and the dramatic growth of technology over the past years, marketing is constantly changing and adapting. For small business owners, it can often feel impossible to keep up with the marketing trends as they come and go.
Just as you've gotten used to the last one, Google updates its algorithms again – or a new social media app like TikTok pops up and you feel like all the months you just spent on perfecting your Instagram marketing strategy were a total waste.
But the good news is that any marketing channel can provide good results, as long as you're doing it properly. When you're faced with learning new ways to reach your customers and convince them to purchase from your brand rather than others, it's easy to make marketing mistakes that can result in a poor brand image and get the opposite effect of what you were hoping to achieve.
So, what deadly mistakes should you be avoiding?
Making It All About Your Business
This is the number one mistake that most new business owners make when they start marketing. They think that marketing is just going on and on about how great their business, brand, product, and service is all the time. They think it's wonderful, so surely people will see what they see when they're cold-called about it out of the blue?
No such chance.
Every day, people are bombarded with marketing messages. You can't walk down the street without seeing an advertisement somewhere. Open social media and ads are in your face, and fifteen minutes into watching your favorite TV show, boom! There's a commercial.
The fact is people just do not care about how much better your product is than everybody else's. Because everybody else is saying the same thing.
Instead, your marketing needs to focus on THEM. How can you help customers survive and thrive? How can you help them? What benefits will purchasing your products or services have for your customers?
It's no secret that people love to feel special; make your customers feel special and you'll start seeing better results.
Not Taking a Personalized Approach
Personalization is one of the most powerful marketing tools in your arsenal, yet many small businesses are slow to adopt it. Yes, it's easier to send out mass marketing messages aimed at anybody and everybody, but they're not going to yield the same results as personalization. Here's some stats and info to back it up:
90% of consumers find personalized marketing appealing.
80% of consumers say that they'd rather do business with a company that has a personalized approach.
Customers want to know that you recognize who they are, what their pain points are, and what you can do to help them.
Making It Difficult for People to Understand What You're Offering
These days, people want to get information as quickly as possible. If we don't find what we want within seconds, we move on and look elsewhere. We're living in information overload and it's not difficult to do that.
Time is no longer a luxury; everybody has better things to do than spend time trying to understand something that could be explained clearer elsewhere. And, humans have a short attention span.
The human attention span declined from 12 seconds to just 8.25 seconds between 2000 and 2015.
Five years on and information is even more readily available; putting the work in to get your audience's attention quickly and provide them with what they need is even more important.
Making it challenging to understand what you do, how your product or service will benefit people, and what people need to do to buy it will inevitably cause you to lose customers.
Ignoring Your Customers on Social Media
Ignoring customers on social media is something that pretty much every small business owner has been guilty of at some point. It's easy enough to set up your social media accounts, but when you're working on your business – and perhaps even a full-time job – and other commitments, it can be hard to find enough time to monitor them.
But once you begin using your social media account for customer service, a timely response is essential. Every single social media post by a customer deserves a reply, even if it's just to say 'thank you'. Some tips to keep in mind:
Don't delete negative comments on social media; use them to demonstrate your commitment to customer service by asking the customer to provide more information that you can use to improve their experience in the future.
Search your username on social media and search for any product and brand names to see who's talking about you online and what they're saying.
Use free tools like Social Mention to monitor talk about your brand on social media.
Sign up for tools like Hootsuite that make it easier to monitor your accounts in one place.
Come with a content calendar for your social accounts; you can spend time making posts in advance and then schedule them for the future so that you're not constantly worrying about finding the time to post.
Not Taking Advantage of Analytics
Data analytics is one of the best ways to learn about your target audience.
What was your most popular tweet or status update this week?
Did your readers enjoy your latest blog post?
How much traffic is your website getting?
How long are people staying on your website?
What pages are they looking at?
Data analytics can help you learn all of these things and more. And, there are plenty of tools available to you today that are easy to set up and use. Google Analytics and Facebook analytics are two of the most popular options, and there are many more that you can set up to work on your website or social media accounts. Click here to learn more about the importance of data analytics marketing.
Analytics monitoring allows you to determine what's working and what isn't so that you can make better decisions regarding how you market to your customers in the future.
Have you been making any of these grave marketing mistakes?