Category: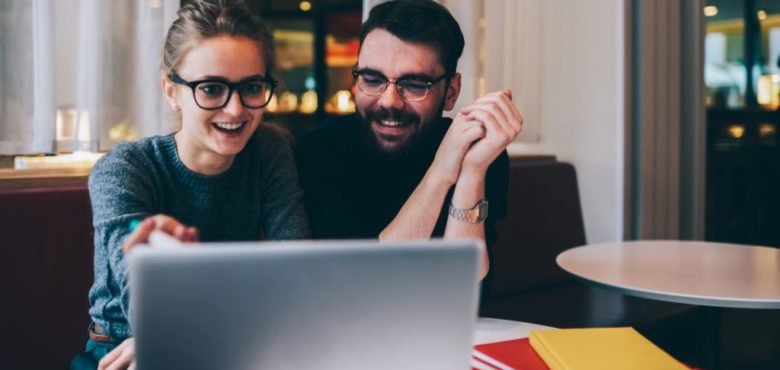 From Invisible to in Your Face: How to Make Your Website Stand Out
There are so many websites on the internet that it can be hard to make your business stand out. In fact, many businesses find themselves invisible online, despite putting a lot of effort into their website. How do you make your website more visible and in-your-face? In this blog post, we will discuss some tips that will help you get noticed!
Understand Your Target Audience
Knowing who you are targeting is key for any website. If you don't understand who you are trying to reach, it will be hard to get noticed. Make sure that your content and design speaks directly to the people who you want to reach. For example, if you are marketing to young adults, make sure that your website's aesthetic is modern and vibrant.
Focus on SEO
Search engine optimization (SEO) is a great way to make sure your website stands out. Utilizing keywords in your content, making sure titles and descriptions are optimized, and having quality backlinks can help increase visibility and attract more visitors to your site. For example, on-site SEO involves optimizing titles, descriptions, and content for your target keywords.
Leverage Social Media
Social media networks like Facebook, Twitter, Instagram, YouTube, etc., can be great tools for spreading the word about your website and your business. Creating content that is shareable, engaging, and relevant will help you reach more people in a short amount of time. For example, you could use social media to host giveaways, share images/videos, and post discounts or promotions.
Utilize Paid Ads
If you have the budget for it, paid advertising can be a great way to put your website out there. You can target specific demographics or even use retargeting ads to stay in front of potential customers who have already visited your website. For example, you could use Google Ads or Facebook Ads to reach new audiences.
Create Quality Content
The content on your website should be professional, informative, and helpful. Not only will this make visitors want to stay longer on your site, but it will also help improve SEO rankings as long as the content is keyword optimized and relevant. For example, blog posts, tutorials, and product reviews can be great ways to provide helpful content to visitors.
Invest in Design
A well-designed website can go a long way in making a good first impression. Investing in design will make sure your website stands out and is easy to navigate. For example, use quality visuals such as images, videos, and infographics to make your website more engaging.
Have a Mobile-Friendly Design
More and more people are using mobile devices to access the internet, so it is important that your website has a responsive design. This means that the website should be able to adjust itself to any screen size or device without compromising on user experience. Making sure your website looks great on every device could make all the difference in getting noticed.
By following these tips, you can make sure that your website stands out from the competition and gets noticed! Just keep in mind that it takes time – Rome wasn't built in a day – but with some patience and hard work, you will see results!