Category: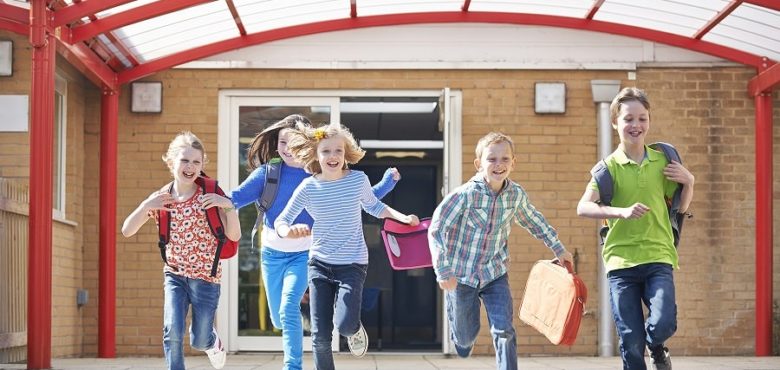 Making Your School a Better Place for Everyone
Your school is an important part of the community, and many people will spend a significant part of their lives there. Students, parents and faculty have a vested interest in their school, which is why it's important that it's made the best it can be.
Schools can face a number of challenges, from poor academic results to an unhealthy school environment that can leave students and teachers unhappy. Finding a way to overcome these challenges and create a more positive school environment is important for everyone involved, and can help boost the success of your school.
Ready to make some improvements and help you school become the best it can be? Here are some ideas as to how you can make your school a better place for everyone.
Start an Improvement Plan
To stand any chance of making some significant improvements to your school, you're going to need to put a plan in place. This will require addressing where the problems lie and thinking about the different approaches you can take to help make those improvements a reality.  From finding ways of improving education to starting a new activity program to establish a more inclusive school environment, start thinking of ideas that you can implement to take your school forward.
Make Sure Your Staff Feel Confident and Competent
Having good teaching staff is vital for your school. When your faculty feel confident, respected and competent in their jobs, they'll be able to deliver excellent education to students. Providing regular training can help teachers to sharpen their skills, while making sure that there are safety procedures in place that stop teachers feeling afraid or threatened in the classroom is also important in ensuring their happiness. Empower your staff by asking for their ideas and feedback and you'll all be able to work together to bring improvements to your school.
Tackle Problems Among Your Students
Are bullying and inclusion problems an issue at your school? It's time to tackle these problems so that you can make your students feel safe and happy when they go to school. Bullying comes in many forms, including cyberbullying, and it's important that schools recognize where the problems are to help do something about it. There are different ways that schools can prevent bullying, so make sure you put a program in place to eradicate it for good.
With the mental health of children becoming an increasingly concerning topic in the news, it's important that schools begin to recognize the signs of troubled students and help them get the help they need. Training staff to handle mental health topics is important, and having an open-door policy at your school could help students feel like they have a safe place to go to discuss any issues they might be facing.
Help Parents Feel More Involved
Parents are an important part of the school environment. It's important that schools involve parents and families where possible to make everyone feel more clued up, as well as ensure that students' best interests are at the heart of the school. You can bring systems into place that can boost communication between parents and teachers, with parent engagement tools making it easier to discuss development and any issues that might need addressing. Regular meetings between faculty and parents can help ease concerns and ensure development and education continues at home, while also making schools feel like a greater part of the community. Invest time in working with parents to help you implement a successful improvement program.
Learn to Be a Great Leader
Driving change requires a strong leader to see the transition through. Improving your leadership skills can take time, but if you're willing to work at it, then you could cement your position within your school and become a leader that parents, teachers and students can trust and feel inspired by. A program of change can come with its challenges, but by being a motivational force and being open and honest throughout the process, you'll stand a better chance of implementing these changes successfully.
Create a More Positive Workplace
All workplaces can go through a stage where employees feel negative or unmotivated by their work environment. Schools are no exception. By developing a team of staff who are happy in their roles, you can improve the education that's offered, and stand a better chance of retaining your staff. Increasing job satisfaction of your team can help make sure that everyone's on board when it comes to improving the school, and that staff work closer together to deliver results. Creating a more positive workplace can make your school a more desirable place to work, helping you attract the best talent to your team.
Encourage a Healthy Lifestyle
The health of teachers and your students is important. When people are more active and eat a better diet, they are more focused, and less likely to suffer from common health problems. By encouraging healthy eating at your school, you could help set students up with habits and knowledge that will be useful in later life. Overhauling your lunch program is one way you can begin this change.
Meanwhile, a focus on physical activity can also help make sure that students and teachers stay fit and healthy. Make physical activity an important part of the school day, and offer a variety of activities that students can get involved in – and not just in a competitive way.
Celebrate Your Achievements
Schools can face a lot of challenges and negativity, which is why it's important to celebrate your achievements. From sporting successes to the individual achievements of your students, recognizing these positive achievements will help to motivate and make everyone take pride in their school. Different ways you can celebrate include recognizing them during an assembly, writing about them in a school newsletter, blog or website, etc. Celebrate your achievements and help everyone remember the amazing things your school is capable of.
Making improvements to your school is important for ensuring its future success. With a focus on making positive changes across multiple areas, you really can help to make your school a better place for everyone.