Category: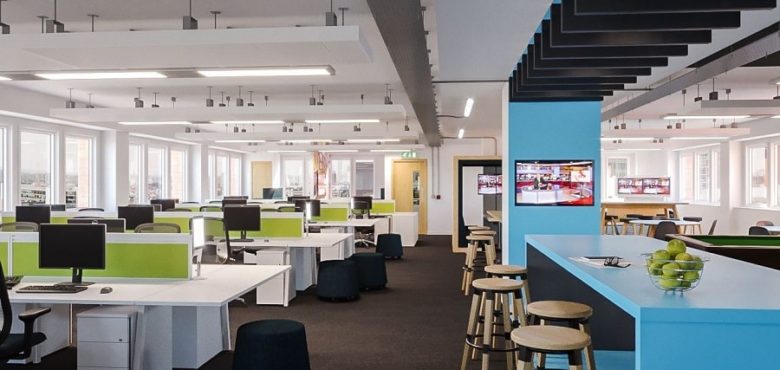 How to Make Your Office Safer for Your Employees in 5 Steps
As important as cybersecurity is within the workplace, when you're running a business, you also need to ensure that your staff themselves are kept as safe as possible when at work.
Now, this doesn't mean that you have to go to the extreme of purchasing flame resistant hoodies from www.froutlet.com. But it does mean that you have to do regular checks of the building to ensure that it's fully compliant with your country's safety regulations.
To put you on the right track, here are 5 helpful tips that you can use to ensure that your office space is the safest it can possibly be.
Make Sure That It's Inspected Regularly
A great way of ensuring that your office is up to regulation is to have it inspected regularly. Whether this is through hiring a corporate security service, an electrician or another professional, you'll have the peace of mind that there are no electrical safety hazards or potential threats.
If there are any threats from the in-depth analysis, you can then make any necessary upgrades to guarantee that your office premises are up to code.
Maintain a Clear Line of Vision to the Fire Exit
In case of a fire or another accident, it's a good idea to maintain a clear line of vision to the exit. Without doing this, you'll find that there could be collisions with your staff as they are turning corners, attempting to get out of the building.
As well as making the fire exit in sight, it's recommended to install mirrors at certain intersections in the office, so that people can easily see if anyone is coming around the corner.
Another really helpful way to keep the line to the fire exit clear is to ensure that it's an easy and smooth process to get out. One way to ensure that is to have speed lanes installed. These are a very highly effective way of getting people in and out of the building, so when it comes to a fire emergency, they can really save lives.
At the same time, they will provide you with plenty of security on the way into the building. So it's a win-win and something you should certainly think about having installed in your office.
Hire Security Professionals
As well as making the office a safer environment in terms of fire risks, it's also good to hire security professionals who will be on hand to protect each employees' wellbeing.
Patrolling the area in the late afternoon and evening, it gives employees that added layer of protection that they can leave work and get to their vehicles without an outside threat. As well as protecting employees, they will be there to protect any valuable property that you have within your office.
Promote Health and Safety
There's a reason why health and safety codes exist. So no matter what type of business you're running, it's vital that you keep to them. To do this effectively, as well as the measures above, you need to promote the importance of health and safety and train them in what to do if an incident occurs.
Not only do you need to inform them on the best practices of exiting the building, but the importance of washing your hands (for example) to limit the possibility of contamination in case of an outbreak.
Make the Office Clutter-Free
If there are currently boxes, files and other various items scattered around your office, it could pose a large tripping risk. Be certain that all walkways are kept clutter-free by storing all materials away at all times. As well as a tripping hazard, you'll want to consider tidying away any loose cords that could cause an electrical fire.