Category: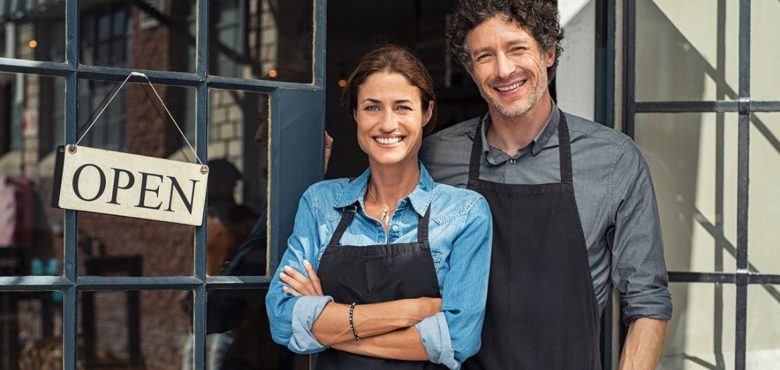 Kick Start Your Business With These Ten Options
There's nothing quite like the feeling of accomplishment that comes with kick starting your own business. The idea that you can get your business off the ground by yourself is one that feels overwhelming, but that doesn't mean that you can't do it. You can come up with a whole new business idea but without the right kick off the starting line, you're not really going to get anywhere. The good news is that you're not alone in wanting a helping hand to get your business off the ground, which means that there are options out there for you.
If you have taken the plunge and you decide to set up on your own, then congratulations! You deserve all of the luck in the world to be a success in your business venture. Whether you are looking at financing a franchise or you want to buy a whole new space for you to work your business out of, you need to know what the options are in front of you. Below, we've got ten of them to help you to find the success that you are looking for.
Make Sure That You Have a Business Plan
Every single business needs a business plan to work from if there is going to be any success at all. Everything about your business will be out there in a business plan, and you can use it to guide you through each stage of the process of growing your business. It'll detail your finances, your goals, your processes and include all of the information about hiring people you need. All of these things are vital to ensure that you can give your business the boost it needs. Without a plan, no financier or metnor can take your goals seriously.
Get Some Advice
We just mentioned mentors taking your goals seriously, and if you don't have a mentor, it's time to seek one out. You can get so much business advice when you have the right business mentor by your side. You'll be able to pick the brains of those around you and get better support every single time. You have to know that knowledge is power, and while you can learn amazing tricks from the industry you're in, all you have to do is ask for help and your mentor will help!
Choose to Franchise
When you franchise a business instead of going it alone, you might consider the fact that you are starting something great. It doesn't mean that you're piggy-backing another brand. It means you're getting a foothold and you are going to be a success with it, too! Franchising gives you a chance to be the best and kickstart your name in the business world. It's worth every second!
Become Self-Employed
It can be initially difficult to become self-employed, but that doesn't mean you can't do it. There is plenty of amazing guidance out there that will make your journey into self-employment easier on you going forward. You can ask your mentor for advice in your industry, or you can get online and research as much as possible about becoming self-employed. Working for yourself is a huge deal – so why not start that research now?
Get a Business Account
Kick starting your business includes ensuring that you have the right finances to get you there. That means starting up with a business account and making sure that you have the right place to set up your business costs and payments. A business account splits off of your personal finances, so you won't have to worry about the two things blurring together. The good news here is that there are plenty of options out there to check out and get you started.
Get to Know Your Customers
A big way to kickstart your business is to really get to know your customers. You want to know that you can adapt your business to suit them, and this will help you to make sure that your business can really thrive. You can adapt your business for the better and make way more money than you expected when you get to know your customer and everything that they are about.
Make Sure That You Invest Wisely
There are so many different areas of business and there will always be things that you miss. Speaking to the right financial advisors will ensure that you are able to invest in the right places of your business wisely. You should avoid throwing money down the drain for bad investments, and try to ensure that you are sustainable with your business model at the same time. Invest in the right places, and the right people, and you will be able to watch your business become a real success.
Don't Rush Your Growth
It takes years for a tree seedling to become huge and mighty, and it's important that you think of yourself as a tree seedling. Not only will you ensure that you grow your business properly, you will be able to avoid overstretching your business. No one wants unpaid debts and unhappy customers, least of all you as a newbie business owner.
Always Be Honest
Is something not working? That's okay – as long as you know to speak up about it. You deserve a business model that's going to work for you and nothing works as well as a business owner that's honest with their people and their customers. There is always going to be something that doesn't quite work, and that's okay. You just have to know that being honest about it will give your business the boost it needs.
Make Sure You're Visible
The last thing that you have to do as a business owner is ensure that you are visible, which means improving your online presence as much as possible. Kick start your business with the right conversations and visibility – you won't regret it because your customers will always be able to find you when you're on social media!