Category: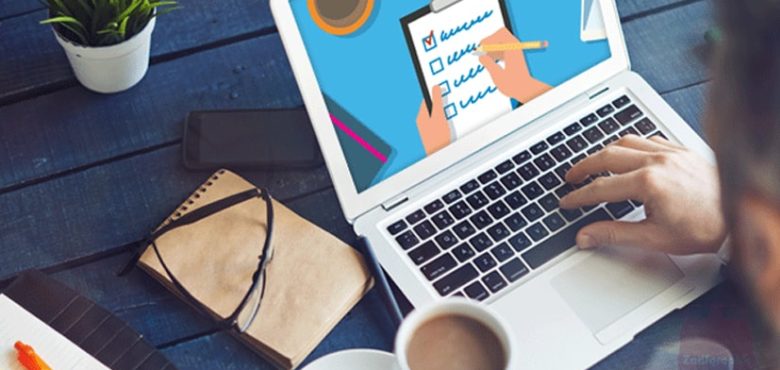 The Most Important Elements About Starting a Content Website
If you're reading this, chances are you're interested in starting a content website. It would be that you want to write about beauty or business or wellness or food—or literally anything in between. Then creating a content site or blog is a great way to share your thoughts on a topic that you're passionate about, make money, and create a successful career or business off the back of it. But before you hit publish on your first post, there are a few things you should know.
If you're thinking about starting a website of your own, or are in the early stages of doing so, this blog post is for you! In this blog post, we're going to be taking a look at the essential elements of launching a content site. Let's dive into it.
Why Launch a Content Site?
Perhaps you have expertise in a particular topic that you want to share with the world. Or maybe you're passionate about a cause and you want to build a platform to raise awareness and promote change. Whatever your motivation, launching a content site can be a great way to achieve your goals.
Content sites offer a unique and powerful way to reach an audience. With a content site, you have the ability to share your message on your own terms. You can control the narrative and the tone of your site, and you can determine what kinds of content you want to publish.
Then there's also the idea of making money. You can start a site as a hobby or side hustle and find that it's transformed into a career path or business in just a few years time!
Now, let's take a look at the key elements of making this happen.
1. Find Your Niche
One of the most important aspects of starting a successful blog is finding your niche. There are literally millions of lifestyle blogs out there, so it's important to figure out what makes yours unique. Are you going to focus on fashion? Business? Travel? Gardening? Once you've figured out your niche, stick to it! Your readers will appreciate your consistency and will be more likely to come back for more if they know what to expect from your blog.
2. Buy a Domain Name and Web Hosting
Another important element of starting a content site is buying a domain name and web hosting. Your domain name is basically your blog's address on the internet. Once you've figured out what you want your domain name to be, you'll need to buy it from a domain registrar.
Web hosting is what allows people to actually view your website. Think of it like renting space on the internet for your website. You'll need to choose a web hosting company and pay them an annual or monthly fee in order for people to be able to view your site.
3. Install WordPress
Once you've bought your domain name and web hosting, it's time to install WordPress! WordPress is software that allows you to create and manage your website content easily. While there are other blogging platforms out there (like Blogger and Squarespace), WordPress because it gives you the most control over your website and its design (and monetization too).
4. Design Your Website
The next step is to work on your web design. You have two main ways of going about this. First, you can work with a web design agency or freelancer designer to create something custom for your site. Or you could take a look at one of the many free WordPress templates. There are also options to purchase templates that designers have premade. Both options allow you to customize them to your taste. When this is complete, your site is pretty much ready to go.
5. Create Great Content
Then it's time to start creating great content! This is where a lot of would-be website owners fail; they create subpar content that doesn't offer value to their readers. If you want people to keep coming back to your site, you need to give them a reason to do so. Write informative blog posts that offer helpful tips and advice, share personal stories that readers can relate to, and post high-quality photos that showcase your sense of style. Whatever type of content you choose to create, make sure it's original and engaging.
6. Promote Your Website
Then it comes to the crucial part of promoting your site. There are a number of ways to do this, but some of the most effective include social media marketing, email marketing, and guest blogging. If you want people to actually find your website, you need to put yourself out there and get the word out! Use social media platforms like Twitter, Facebook, and Instagram to drive traffic back to your site, start an email newsletter to keep readers updated on new content, and reach out to other bloggers in your niche to see if they'd be interested in writing a guest post for your site.
7. Add the Right Monetization Methods
The final step is to think about ways that you can earn money from your site. And there are many options for you to consider here. The first is to sell advertising space on your site. You can work with advertisers directly, or you can use an ad network like Google AdSense. You can also take sponsored work from brands here too. Another option is to sell products or services through your site. For example, you could sell e-books, courses, or subscriptions. There's also the idea of using affiliate marketing to generate commission on anything that you promote on your site.
Making Waves in the Content Website World
Starting a content website can be a fun and rewarding way to share your passion with the world—but it's not always easy. If you're thinking about starting a site of your own, make sure you keep these tips in mind. If you're able to do all of them well, and you'll be well on your way towards having a successful website! Just remember to have fun, enjoy the process, and pour your heart and soul into the project and success will be inevitable.