Category: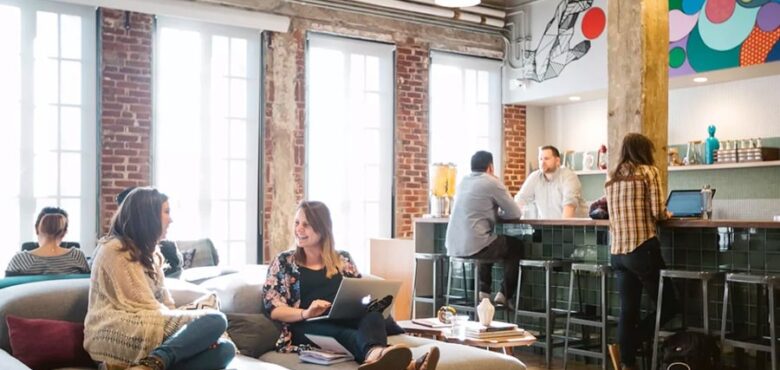 A Guide to a Successful Commercial Moving Day
When it comes to moving your business, you probably have many questions. How much will it cost? How long will it take? And what should we expect on the day of our commercial move? Whether you're an owner, manager, or team member at your organisation, having a plan is helpful when tackling this major project. A commercial moving day is challenging and requires all hands on deck. Read on for details about how to make the most of your commercial moving day.
Make a Moving Date Checklist
We know you're excited to get the move underway, but it's essential to take the time to make a checklist before moving day. This will help you stay organised and give you a clear picture of what needs to be done. Use the checklist as a guide and adjust it as necessary, as you may want to split the tasks into multiple days. You may also want to check with your moving company to see if they have recommendations or pre-move checklists.
Organise Your Team and Assign Roles
Moving is a team effort and will likely involve many of your employees. When it comes to who does what, there's no one-size-fits-all approach. The best approach is to consider everyone's strengths and interests to assign roles that will get the job done efficiently and smoothly. Ensure everyone knows their duties, whom to check in with, and when to complete each task assigned for a smoother move.
Don't Forget to Arrange a Deep Clean Post-move
You'll want to schedule a full post-move deep clean to ensure your space is returned to its original condition. This may include cleaning carpets, sanitising workstations, rubbish removal, and cleaning up any mess or damage. Some organisations offer this as a service, while others will contract with a third-party company. If you're moving within your existing building, check with your facilities manager to see what post-move cleaning or repair services are offered. If you're moving to a new building or space, get in touch with management ahead of time to request assistance.
Plan For Go-Live on the Day of the Move
You'll have some downtime during the packing process, but things will pick up once the movers arrive. The best approach is to have your go-live plan in place. Ensure you have identified the critical systems and assets that must be operational on your new location's first day. Consider having a walkthrough with your team or doing a dry run at your current location with the movers present to ensure everyone is on the same page. Another option is to do a virtual walkthrough online, allowing you to move through your new space on your own time without coordinating a time with the movers.
End of Moving Checklist
There's always more you can do as the owner or manager of your business, but these are a few essential items to ensure you can cross off the list once your move is complete. From making sure your new utilities are up and running to providing your internet and IT are fully functional, these are some essential items to check off your list after the move:
Utilities –

turn on utilities at the new location

, including electricity, water, gas, internet, and any other applicable utility.

Insurance – check with your insurance company to ensure coverage is still valid and that there are no issues with the new location.

IT – update your IT systems, including passwords, network settings, and remote access information.

Furniture – unpack and put back in place any furniture that was moved.
Conclusion
Regarding moving your business, there are many things to consider and even more details to keep track of. No matter how often you move, these are important items to remember, whether you're moving across town or the country. With the right team, good communication, and plenty of planning, you can make the most of your commercial moving day and successfully transition to your new location.