Category: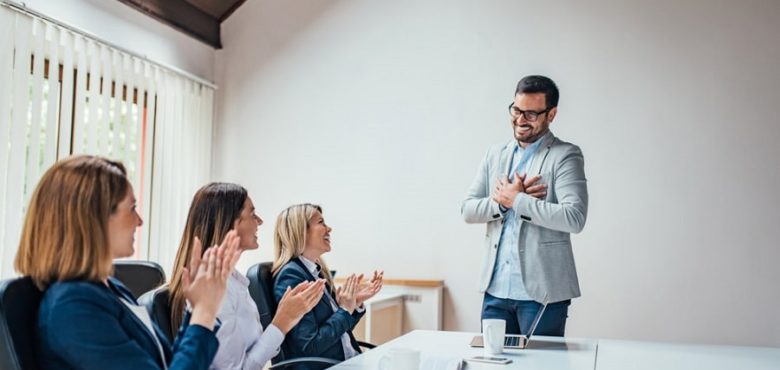 A Guide to Becoming a Leader Early in Your Career
Many young go-getters have their minds trained on leadership from the instant that they leave college or high school. Although getting a leadership position at a young age is possible, it is important that you take active steps towards your career goals, rather than simply hope that you attract the notice of your managers.
With this guide, you will soon be able to become the leader that you have always dreamed about becoming.
Take a Leadership Degree
The first step that you are able to take at a young age is to take a leadership degree. Although most of the actions that you need to consider take a long amount of time or require you to have built up your expertise over a number of years, you are able to take a leadership degree the instant that you leave college through a graduate scheme. One of the best options for young people is to take an online degree, such as Bank Street Progressive Leadership Program, for those that want to become leaders in education. This will allow you to start gathering the experience that you need to get promoted around your studies.
Showcase Your Skills
However, if you want to advance your career from the workplace, one of the actions that young people can easily take is to showcase their skills while they are working. Rather than blending in with the crowd, you should attempt to show your managers what you can do. For instance, you should volunteer to take on leadership roles in projects or while your leaders are away. Although the skills that you will need differ between jobs, some of the best skills that you can show include good communication and delegation, persistence and a willingness to learn, and a good rapport with the other employees in your workplace.
Make Your Career Goals Known
You also need to make it clear that you are seeking to gain a leadership position to your employers. For instance, you should discuss your options with your managers at your annual one-to-one meetings, where they will be able to talk you through the steps that you need to take to be ready for a leadership position, and any weaknesses that are holding you back from any potential promotions within your company. They will then help you to develop goals that you will be able to aim toward.
Apply for a Fast Track Scheme
In many businesses, they run fast track schemes for graduates through which you can prepare for a leadership role. These schemes are focused on those who want to become managers and will allow you to work your way through your firm more quickly than if you were to start from the bottom. Along the way, these fast track schemes will give you all the managerial skills that you need to make a success of your position in the future.
Shadow the Leaders
Lastly, the best way that you can become a leader during your early career is to learn from the leaders that you admire within your firm. To do this, you should consider asking if your company runs any shadowing schemes that may help you to get an insight into good leadership techniques and what managerial roles may entail within your individual firm.