Category: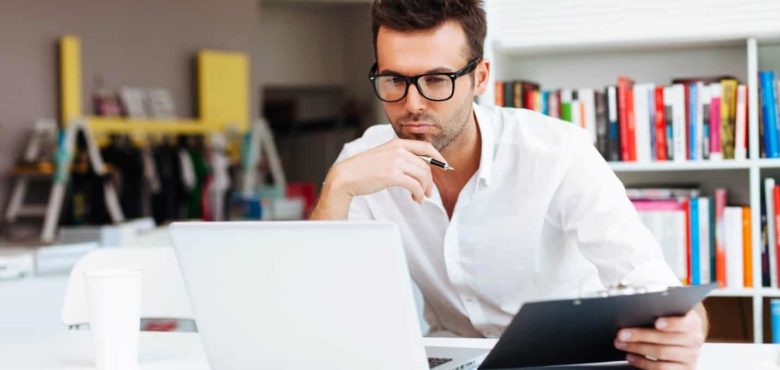 Essential Prep Work for an Investment Portfolio
It might sound strange, but now is the best time to consider your investment portfolio. Indeed, as financial markets are coming to a standstill as a result of the coronavirus outbreak, new investors can take the time to brush up their skills and knowledge.
Investments, are more especially successful investments, are the result of the thoroughly planned strategy. Luck does play a significant role in your success, but you should never rely entirely on luck to build your wealth. Luck is, after all, volatile. One day, it's there, and the next, it's gone, and you are left with heavy debts.
As such, new investors need to make sure they are equipped to design the best possible strategy to generate an income. The current disruption to investment markets provides amateur investors with the opportunity to prepare and research. The truth is that nobody is naturally gifted at investing without pre-existing knowledge. You need to understand how the markets work to figure out what is the best option for you. More importantly, you need to budget how much you are going to invest, and that means saving money. You can't invest if you've got no funds available! Here is a brief overview of the essential prep work you need to do to build your first investment portfolio.
Get Familiar With the Basics
Learning to invest is like learning a new language. The investment world has a jargon of its own, which you need to know and understand if you're going to be successful. Becoming familiar with the most common terms and concepts can make a significant difference when you're considering strategies. Starting with the basics, you need to ensure you understand some of the most frequently used financial terms, such as volatility or divided. Terms that refer to transactions and values in the stock market are crucial to your investment growth. They need to become second nature to you so that you don't need to think about what they mean anymore but, instead, be able to act as soon as they come into sight.
Additionally, as you get to study the language of investments, you should also dedicate some time to the review of online trading. The stock market is accessible online, which means that you should practice gaining an overview of your stocks in a matter of seconds. Needless to say, there's a lot of information to take in at first, but, with practice, you can become a confident online trader.
Research Your Investment Field
There is more than one potential investment market. Indeed, if trading isn't your thing, you can consider real estate, for instance. Alternatively, crowdfunding for startups can give you early access to the future Fortune 500 businesses of tomorrow. If a generous investment lets you in on the board, you could make money that way!
Ultimately, you need to understand the different markets that are available and the differences between each of them. Identifying trends in the property market, for instance, can be hard work. A lot of new investors fall into the trap of misinterpreting the factors behind price growth. If you buy a property to start a rental portfolio, you need to keep track of the infrastructure projects, local businesses, and population growth in the area. These factors will determine the demand, and therefore the rent price. Similarly, if you buy to sell, you should also consider what makes your property marketable and appealing to buyers. A remote house in an area with no amenities or development is unlikely to be a winning deal.
Create an Investment Capital
You can't start your investment portfolio without savings. It's a no-brainer that you need sufficient funds to be able to invest. A successful investment strategy is fueled by money. In other words, you need to figure out ways of cutting down your expenses and saving costs to build up your investment capital. Simple things such as keeping track of your grocery expenses, for instance, and reducing food waste can go a long way. You can also look into switching suppliers for your insurance, such as checking auto insurance quotes online or comparing home insurance costs.
If you're a tenant, it's worth considering if you can move to a cheaper area. If you're a homeowner, you need to monitor your home-related expenses.
New lifestyle choices, such as walking more, can also save a lot of money on short-distance trips.
Find out What You Want to Achieve
What are your investment goals? You can't just invest for the sake of it. You need to be clear as to what you want to achieve. Figuring out your goals is the first step to building a successful strategy. Where do you start?
Typically, your investment goals will reflect your lifestyle and life goals. If you want to retire early, for instance, you will target an investment strategy that can replace your regular income and provide financial stability in the long term. If you want to buy the house of your dreams, you will build an investment portfolio that will support the purchase.
But that's not all! You also need to consider changes in your life, such as career change, starting a family, etc. These will influence your wealth and determine the most appropriate strategy.
Don't Be Afraid to Ask a Pro
You can spend a lot of time researching and reading about investment markets. But you can't replace professional training. Being successful with your investment portfolio also requires expert know-how, which takes years to develop. If you are running short of ideas to grow your capital or you're worried about missing out on the latest investment trends, it's a good idea to find a trustworthy financial advisor who can guide you through the process. Your financial advisor will create a financial plan for you, which includes investments but can also reach out to savings, debt management, or maximizing your wealth in a specific time. If you don't have time for a personal advisor, you can rely on Robo-advisors, which can offer practical tips for simple investment scenarios.
Now is the best time to get familiar with the world of financial investments. As the markets are slowing down around the world, you can use the time to boost your knowledge, develop a saving plan, and find a financial advisor. While building an investment portfolio takes a lot of time, your research will be detrimental to your success. The more you know and understand, the better you will navigate the troubled waters of the investment world.