Category: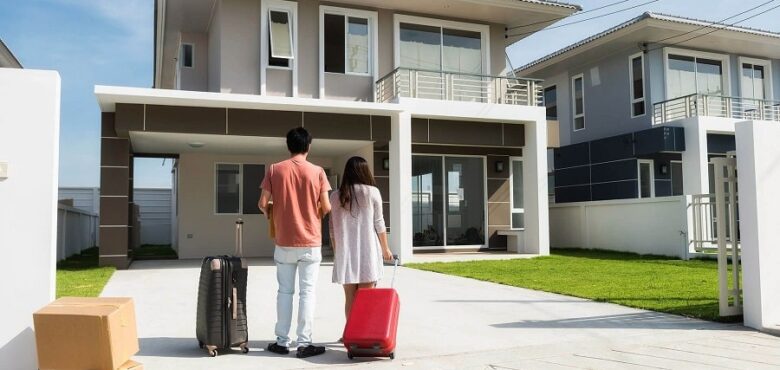 Digital Tools to Make Buying a Home in 2021 a Safer Experience
There's conflicting advice about whether 2021 is the best time to buy a new home, but that's nothing new. Every year, you'll find experts telling you it's the perfect time to buy and an equal number of people telling you to wait it out.
If buying a new home is on your radar, the good news is there are plenty of digital tools out there to make buying a home in 2021 a safer and easier experience.
Search for Homes Using House Hunting Apps
If you're considering an out-of-state move or even one a few hours away, the rise of sophisticated home buying apps makes your search for the perfect home even more accessible. Some apps feature unique benefits like contacting a real estate agent through the app, an interactive comment and question section, and financial calculators to help you do the math on down payments and monthly estimated payments.
Zillow is "the most downloaded real estate app for both Apple and Android phones, and it includes Zillow's signature map and home value estimate tools." (Source: https://www.usnews.com/)
These home buying apps are a great starting point, especially if you aren't exactly sure which housing market will fit your needs best, or you don't have time to drive around looking for potential homes to buy. Keep in mind that the apps depend on real people to provide updates on the status of homes, price changes, and local or county-level facts.
Attend Virtual Open Houses Using Zoom Or Facebook Live
Gone are the days where you have to show up at 2:00 pm on Sunday and make awkward small talk with a real estate agent at an open house. With concerns lingering over the Coronavirus spread and most people still reluctant to do activities that require face-to-face interactions, the increase in virtual open houses is gaining in popularity.
Now, home shopping can look like sitting in your apartment, watching a virtual open house via Zoom or Facebook Live. Sure, it means you can't walk inside that closet or open those cabinets, but the best realtors are making the experience fun and enlightening.
Apply For A Mortgage Loan Online
Real estate agents like Brian the Lender will tell you that walking into an open house with a pre-approval letter for your mortgage loan can be the difference between getting the home you want or losing out to a more prepared buyer.
A pre-approval letter signals to a home seller that you're serious about buying a home and prepared to move at a good pace to complete the sale. Factors like your income, your expenses, your credit score, and the location in which you want to move to determine your pre-approval loan amount.
The pre-approved amount doesn't mean you have to spend that amount of money, either. It will simply be an indicator to the homeowner that you have the means to buy the home. If you've been working on those personal savings for just the right time, the pre-approval mortgage loan will be an easy step!
Sign Closing Documents Online With E-Closings
When it's time to seal the deal and sign the mounds of paperwork, a mortgage e-closing can help speed up the process and get you in your new home quicker. Of course, E-closings aren't likely to replace all in-person meetings, but by signing at least one or two documents online, you'll significantly reduce the time spent in an attorney's office.
It's essential to take these e-closing documents seriously and treat the review and signature process with care. These documents are still 100% legally binding and may disclose critical pieces of information about your most significant financial transactions — when payments are due, interest rates, and escrow requirements.
Buying a home should be one of the most rewarding financial decisions of your life, and with today's technology, it's never been easier. So when you're in the market, pick up your smartphone or tablet and get started.