Category: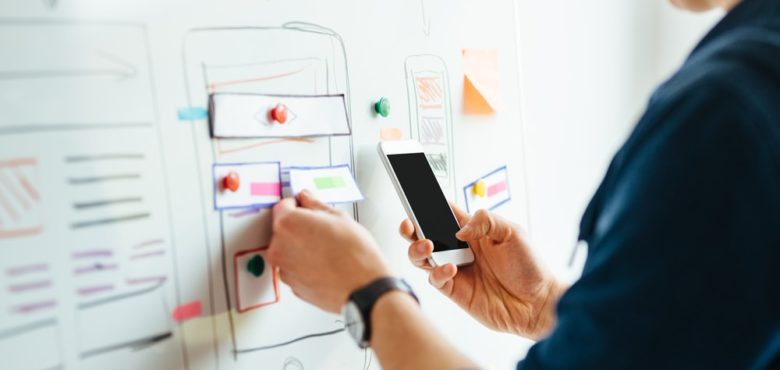 Creating Quality Content for Your Mobile App
There are millions of apps available on both the Google Play and Apple app store combined. This goes to show how responsive people are becoming to them, and also gives you insight into what it could do for brands. Apps have various purposes, but for the most part, they are great ways of communicating, especially between businesses and customers. Apps may also be a lot more popular in this day and age as a result of the number of people that have access to smartphones.
If you're going to be developing an app or are currently in the process, you should know that a lot goes into making it successful, content especially. Here are a few pointers for creating quality content for your app.
Know Your Audience
In order to create content that users will engage with you need to know who the content is targeted at. This will inform decisions regarding the type of content that you put on the app and how the content is created. In light for this, make sure you have as many details about users as possible which you should already have if you're creating this app as an extension of an existing business or brand. To understand your target audience, ask yourself questions like what problems your company's products or services solve, who your current customers are and who your competition is. The answers to these questions should help give your content a mission.
Use the Right Tone
When creating content for an app, or any brand-related content at that, your tone is extremely important. The wrong tone could keep users from connecting with the content on your app as well as your brand. To perfect your tone, keep it consistent from start to finish, try to avoid a predictable treatment of your subject, and edit until you get the exact tone you need. It may also go a long way if you convey your tone through details and descriptions as well as consistently use your brand's voice.
Ensure Consistency
As a continuation of the above point, consistency is imperative when creating content for your app. If you already have an established brand, this is especially essential as you want all of your content to align and have the same tone and voice. To avoid any inconsistency, it may be a good idea to consider a content writing service that is capable of looking after all of your writing needs whether it be for your website, blog or app.
Create a Strong Description
One of the first things people will see before downloading your app is the description. Focus on creating a great app description as a way of setting the tone for your app and attracting more downloads. To do this, focus on the main value proposition of your app and attempt to strike an emotional chord with your audience. You should be able to come up with something around 225 characters that makes users want to download and engage with your app.
Mobile apps can help you reach millions of users as an individual or business. With the right design, content, and features, you could become one of the many successful apps currently on the market.