Category: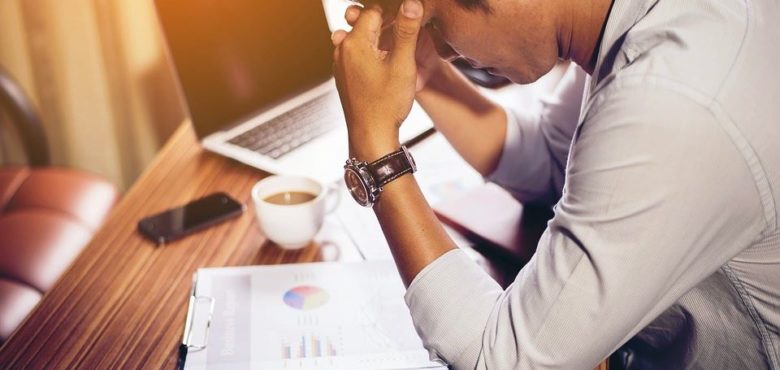 The Most Common Causes of Business Downtime
When running a business, you can expect to encounter problems along the way. Many of the problems that businesses face are small – you can usually continue running your business while fixing these problems. However, some problems can be more serious and may make it impossible to continue operating. This leads to a period of non-operation known as downtime.
Downtime can be very costly to a business because it could mean no longer taking in revenue. It could also affect your reputation if it prevents you from meeting deadlines or hosting scheduled events, which could upset customers. For this reason, it's worth putting in measures to avoid downtime.
But what exactly causes business downtime? Here are just five of the most common things that cause businesses to grind to a halt.
Power Cuts
Many modern businesses cannot operate without electricity to power machinery and lighting. For this reason, power cuts can often lead to downtime.
Power cuts can often be out of our control – it could be a problem at a local power station of a mains electricity line may have been damaged in a storm. However, you can still keep your business powered up by investing in a backup power source. Backup generators are the best option – Consumer Reports has a great guide to generators that could be worth a read. A UPS (uninterruptible power supply) meanwhile could be a cheaper option and may be able to keep your business running during a short power cut.
Machinery Failure
Downtime could also occur if key machinery breaks down. For instance, if you run a coffee bar, a broken down coffee machine could stop you from operating.
The best way to avoid this type of downtime is to monitor the condition of your machinery – by spotting faults early, you can schedule to make repairs out of operating hours before the machine completely fails. Try to use respected suppliers when ordering parts to avoid further faults. C&B Equipment is a respected supplier that you could look into. Always compare the cost of repairs vs the cost of a full replacement so that you know which is the most economical option.
Network Issues
A lot of modern businesses are also reliant on internet connection. If the network goes down, you may find that you're unable to accept payments, receive emails or connect to files stored on the cloud.
Network issues can be down to a multitude of issues. For problems involving your private network, consider investing in a backup wi-fi source – this could be a pay-as-you-go router that you can switch to if your main wi-fi source dies. Choose a reliable network provider could also reduce the likeliness of connection problems.
Water Incursion
Water damage from flooding, plumbing leaks or rainwater leaks can sometimes cause major problems for businesses. It could lead to equipment getting destroyed or it could simply lead to a hazardous work environment that you cannot expect employees to work in.
There are so many causes of water incursion. If you are based in a high-risk flood area, taking steps to floodproof your premises could be vital. When it comes to plumbing and rainwater leaks, try to respond quickly to signs such as damp or unusual trickling water sounds – the quicker you can fix a leak, the less damage it will cause and the less likely downtime is to occur.
Cybercrime/Burglary
A thief stealing your equipment or data could also cause your company to cease operating. Such crimes are surprisingly common and tend to affect small businesses more frequently than large businesses.
Making sure that your security is strong could prevent you from becoming a victim of crime. This could involve installing a burglar alarm, installing CCTV, investing in strong anti-virus software and backing up files on the cloud.